Image

30+ Years of the Best Pest Control in North Texas
Friendly and Approachable Communication
Highly-Rated Customer Service
Pest Control in North Texas
You've spent a lot of time making your house feel like home. But, if pests start to enjoy that space too, it can be unsettling, unsanitary, and just plain uncomfortable! At Myles Pest Services, we're committed to helping you regain control of your home with the best pest protection in North Texas!
We've been delivering the most effective and reliable pest solutions in North Texas since 1989 and we've built our reputation on thirty years of offering quality services with a sincere concern for raising and maintaining a high-quality life for you, our customer.
Get 25% off our Silver or Gold plans when you sign up for our Outdoor Living Program!
Pest Control Services You Can Trust
North Texas is home to a menagerie of different bugs and household pests, and our exterminators are trained and certified to handle all of them. Don't let pests take over your home, contact our exterminators today to schedule your treatment. Our pest control services protect you from the following:
Spiders
Cockroaches
Ants
Silverfish
Earwigs 
Crickets
Millipedes 
Centipedes
Scorpions
Stinging Insects
Worms
And more! 
We also offer termite, rodent, and mosquito treatments – because we know what our North Texas neighbors need to protect and prevent pests. Pests don't stand a chance when you have Myles Pest Services on your side!
Customized Treatment Plans 
No two pest infestations are the same, so why treat them the same way? At Myles Pest Services, we know that the one-size-fits-all treatment programs our competitor's bank on can't get the job done effectively. That's why we recommend a customized treatment plan to address any existing infestations or concerns, tailoring our proven pest programs every step of the way to provide the best protection for your home. We begin with:
A thorough inspection from one of our highly-trained exterminators, to better understand the extent of any existing infestation and identify potential entry points that may be putting your home at risk of future infestation. 

Up-front communication about treatment options and pricing.

Your first treatment - Why wait? We'll get you started with our pest prevention on day one!
Once we have examined the exterior of your home and have an understanding of your home's most vulnerable entry points, we'll recommend the guaranteed effective treatment plan that can best address your needs.
 
Pest Prevention Guaranteed
We know that having persistent pests in your home can be extremely frustrating. This is why we offer a 100% satisfaction guarantee. If you find any type of infestation in your house in between our services, one of our highly-trained exterminators will be back out to treat your space at no additional cost to you. We are committed to providing excellent service to keep our customer's long-term pest prevention. No matter what plan you select, we keep pests out of your home with:
Triannual treatments formulated to give you year-round protection and peace of mind.

EPA-approved formulas applied with technical precision by our highly trained team. That means treatments won't harm you, your pets, or your kids.

Advice from our courteous and knowledgeable technicians on ways you can reduce the risk of future infestation.
Pest Treatments That Fit Your Budget 
We don't think pest prevention should come at a steep price. That's why we've designed our services to fit a wide range of budgets, with monthly payments and easy-pay options that make it simple for you to get the protection you need without breaking the bank. We pride ourselves on offering the most effective service in North Texas and the surrounding areas at a great value. 
Trust Our Highly Trained Exterminators
Homeowners come to Myles Pest Services because they've heard about our effective services – but they stay for more than just great results! Our highly trained exterminators take the time to listen to your specific concerns. We pride ourselves on hiring and training the cream of the crop – so you can always feel confident that you're getting the best care from a team that gets the job done right. In fact, many of our exterminators are native to the North Texas area, so we don't treat you like you're just another stop on our route.
 
CONTACT OUR EXPERT EXTERMINATORS TODAY
Check Out Our 5 Star Google Rating!
You're our friend and neighbor, and we're committed to giving you the same level of care we'd give our own families. That's why we have a 5-star rating with over 300 reviews on Google! Choosing Myles Pest Services for your pest control service has its perks, including:
A 100% Customer Satisfaction Guarantee: If pests return, so will we! We're confident that we'll get the job done right on the first try – but if we don't, give us a call and we will return as often as necessary in between your triannual services.

Free estimates and free inspections.

Thorough communication from our team, every step of the way! 
We Are Dedicated to Serving Our Community
We're committed to giving back to the community that has supported our business for thirty years, so we've made philanthropy a part of the way we run our business. When you choose Myles Pest Services, you make it possible for us to donate a portion of our proceeds to Alzheimer's care and research, as well as other local charities. We also donate our old trucks and vans to support these causes.
Enjoy Hassle-Free Scheduling
When pests are threatening your property and your peace of mind, you shouldn't have to jump through hoops to get relief. That's why we've designed our treatment plans to be hassle-free and convenient for you:
We'll schedule a time for one of our exterminators to perform your free inspection.

We'll recommend a package that's right for your home. 

Sit back, relax, and let us put your worries to rest! 
Give us a call at 817-835-9005 or contact us today! 
Our Guarantee
Should pests persist in between scheduled treatments, simply let us know and we'll re-service your home for no additional cost to you. That's our guarantee to you!
Image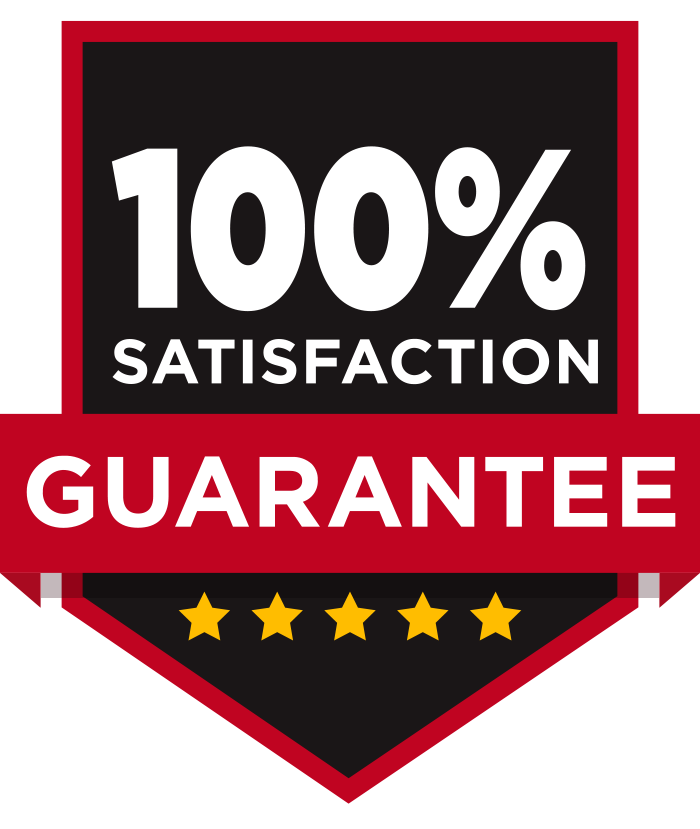 Areas We Service in North Texas
If you live in the DFW metroplex, and you want the best pest control company servicing your home, you need Myles Pest Control Services. Our service area includes:
Image