Image
Providing the Best Pest Control in Arlington for 30+ Years
What kind of problem are you having? Select all that apply.
Pest Control in Arlington
With 30+ years of experience in the pest control business, our experts are well-practiced in eliminating a wide variety of our area's most common pests. Our exterminators in Arlington know exactly what it takes to rid your home of:
Ants
Crickets
Cockroaches
Roaches
Spiders
Silverfish
Scorpions
And more!
Effective Pest Control Services For Fast Relief
We know that quality pest control goes beyond the treatments we carry out. That's why we ensure that our customer service and our pest control treatments are equally outstanding, offering you quick relief from a team you can trust! When you partner with us for pest control services, you can expect:
Total transparency about pricing, methods, and what to expect during the pest removal process.
Day-one treatment to put you on the fast track to a pest-protected home.
A 100% satisfaction guarantee to ensure that if pests return, so will we!
EPA-approved formulas that won't harm your pets or your children.
A free initial inspection and estimate.
Image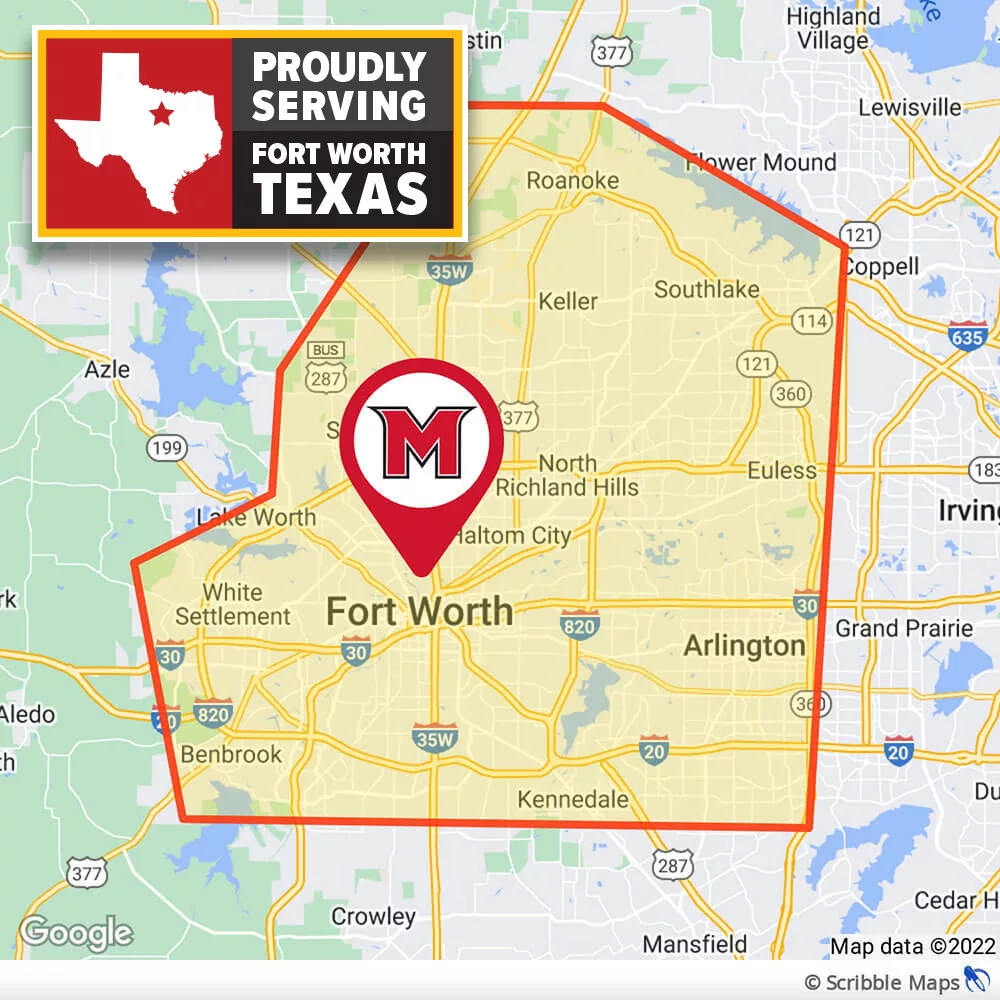 Termite Control in Arlington
Termites can cause thousands of dollars in damage in a small amount of time, so we don't mess around when it comes to protecting your home! We use the most scientifically advanced treatment systems so your home is never left open to termite damage! 
Save on Termite Treatments
Protecting your home from these insects shouldn't break the bank. That's why were offering a discount on our quality termite control in Arlington when you sign up for our Gold Plan, offering you quality relief from not only termites, but also crickets, silverfish, wood-destroying ants, and more!
The Power of Sentricon®
Here at Myles, we employ the Sentricon® Always Active™ technology on all our termite treatments. This has been proven to be the most effective termite solution on the market today. Our three-part Sentricon® services include:
Installation - After a thorough home inspection, one of our Certified Sentricon Specialists™ will strategically place in-ground bait stations around your home to give you 24/7/365 protection.
Elimination - Once worker termites discover the bait it passes quickly throughout the colony, killing off your infestation and stopping it in its tracks. 
Protection - Once we've eliminated your current termite infestation, we'll continue to monitor your home to prevent reinfestation, filling your bait stations to keep your home protected from termites year round. 
If you're ready to protect your home and get rid of termites with the proven Sentricon® system, give us a call today at 817-835-9005!
Mosquito Control in Arlington
Nothing can ruin an afternoon in the yard like mosquitoes. From their annoying buzzing to the itchy and painful welts they leave, they are terrible guests. Myles Pest Services has the solutions you need to get back to enjoying your yard. With over three decades of experience, we'll be able to deliver you the fast and effective mosquito control in Arlington you deserve. 
Protect Your Family With Our Mosquito Control Services
Not only are mosquitoes annoying, but they can be dangerous. Mosquitoes carry a variety of illnesses and can expose you and your loved ones to West Nile Virus, Zika, Malaria, Yellow Fever, and more. Don't take that risk! With us, you'll be able to rest easy knowing your family will be protected from mosquitoes. When you partner with us, you can expect:
Careful and thorough inspections of your property to identify mosquito breeding grounds and hiding places.
A customized treatment plan to meet your unique needs.
Applications of our EPA-approved formulas to eliminate mosquitoes quickly and effectively. 
A 100% Satisfaction Guarantee! If your mosquito problems persist, we'll retreat at no additional cost to you within 3 weeks of treatment!
Rodent Control in Arlington
Rodents are stressful creatures to find in your home. They're capable of damaging electrical wires, insulation, and air ducts, and they carry a range of bacteria and illnesses, putting you and your loved ones at risk. Our team of experts can help you bring back your peace of mind and get rid of rodents with our quality rodent control. 
Rely on Over Three Decades of Experience
Fighting rodents on your own is a hassle. Not only can they enter your home through holes as small as a quarter of an inch, but they reproduce quickly. Plus, most store-bought products rarely eliminate rodents completely and they can be dangerous to your family and pets. If you're ready to get rid of rats and mice, partner with us for fast and effective rodent removal treatments. When you sign up for one of our rodent control packages, you can expect:
A free detailed inspection to identify the extent of your infestation and common entry points.
A customized treatment plan with an array of options including bait traps, snap traps, glue boards, and exclusion methods.
A 100% satisfaction guarantee: if your rodent problems persist between treatments, let us know and we'll return and retreat, for free!
Don't let rodents take over your home. Trust Myles Pest Services to protect your home and give you back your comfort and security. Call us today at 817-835-9005 to learn how we can help you prevent rodents. 
Ant Control in Arlington
Did you know that we respond to more calls requesting ant control services than any other pest control service in Arlington? That's because ants are everywhere, and they can cause a variety of problems, from swarming your pantry and eating your food, to burrowing in the wood of your home, to biting you when you step in the wrong spot in your yard. We take ant removal very seriously—and with so many ant-related service calls, we're really good at getting rid of ants!
When you call Myles Pest Services to get rid of your ant infestation, count on:
Friendly and professional service from our highly trained ant exterminators.
A thorough inspection of and around your home to pinpoint ant causeways.
A free estimate so you're in the know from the get-go.
Accurate identification and targeted treatment because every ant species calls for unique treatment.
Our 100% satisfaction guarantee—if ants persist after we service your home, then we're not done yet!
Our Guarantee
Should pests persist in between scheduled treatments, simply let us know and we'll re-service your home for no additional cost to you. That's our guarantee to you!
Image