Image
30+ Years Providing the Best Pest Control in Bedford
What kind of problem are you having? Select all that apply.
Pest Control in Bedford
Here at Myles Pest Services, we want to understand your pest control needs and tailor them specifically to you. We have over 30 years of experience with various effective and personalized pest treatments. Let us help you get rid of bugs and rodents for good. We guarantee that our pest control treatments will be effective and will provide you with relief. Our local exterminators can help you with:
Cockroaches
Spiders
Ants
Silverfish
Crickets
Scorpions
Stinging Insects
And more!
Save Money With Recurring Pest Services
We offer recurring services that will help to keep your home protected all year round. We will help you save money, time, and worry with our tri-annual treatments, EPA-approved formulas, and advice from our experienced exterminators. We don't only want to prevent bugs from entering your home, but we also want you to be comfortable and happy!
Image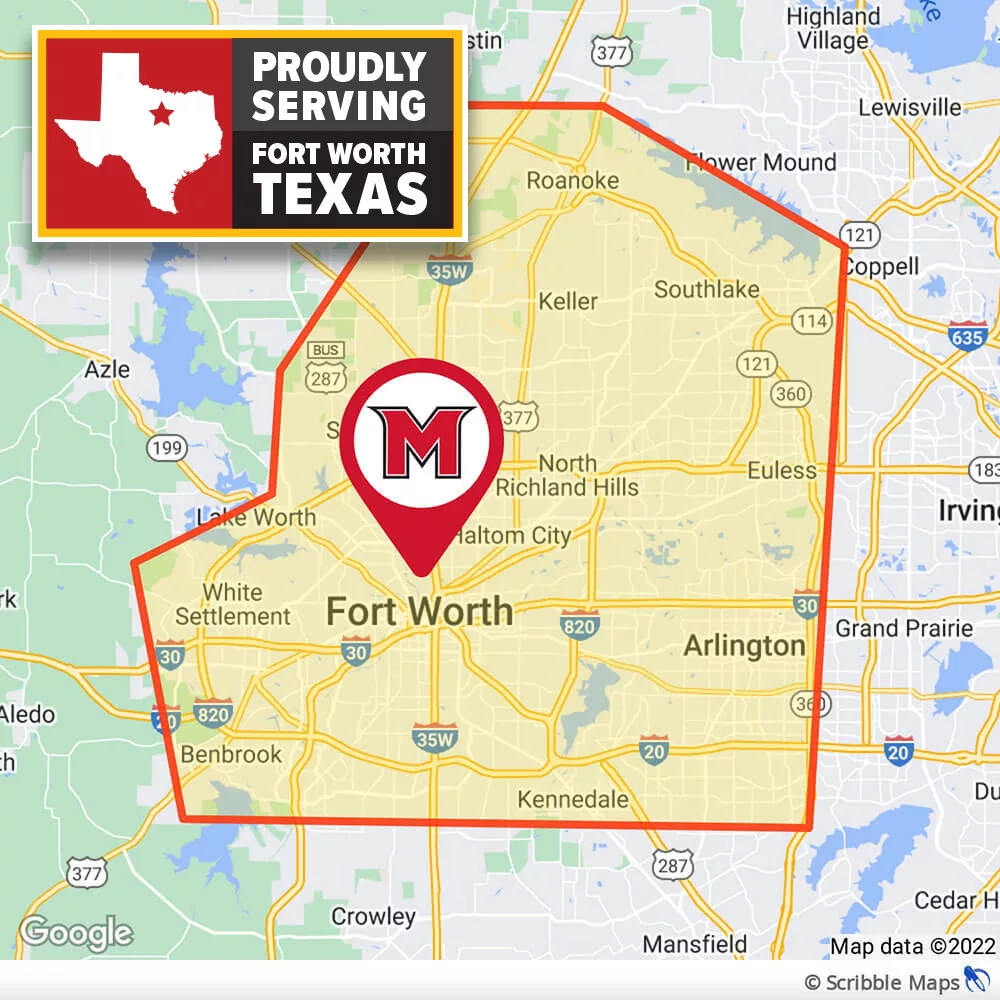 Effective Pest Control Solutions
Get rid of pests today with a little help from Myles. We offer effective solutions that provide great results for pest control in Bedford. We will listen to your needs, treat your home quickly, and give you the relief you deserve. When you choose us, you'll receive:
Hassle-free scheduling.
Exemplary customer service.
Eco-friendly products.
A 100% customer satisfaction guarantee.
Free estimates and free inspections.
Pest Protection Guaranteed to Work
Your family is just as important to us as they are to you. That's why we stress continuous training for our trusted Bedford exterminators. We are always working to perfect our methods and find new ways to make our customers happy. Let us help keep your family protected and prevent bugs and rodents from entering your home with our top-notch services and highly-trained local technicians.
Get 25% off our Silver or Gold plan with our Outdoor living Program!
Termite Control in Bedford
Are termites eating away at your home? Don't let these unwanted insects waste any more of your money or time. Get help from Myles Pest Services for efficient and effective termite treatments in Bedford. We can keep your home protected from these bugs long-term with three steps:
Conducting a thorough termite inspection of your property.
Identifying the exact nature and severity of your infestation.
Recommending the most effective course of action.
Keep Your Home Protected Long-Term
Termites cause billions of dollars in damages to homes in the US every year. We will not let you be a part of that statistic! We use the number one brand in termite protection, The Sentricon® System, for our termite control in Bedford. The Sentricon® System works in three steps:
Installation: One of our certified exterminators will inspect your property and place in-ground Sentricon® stations around your home. This will allow for 24/7/365 protection of your home.
Elimination: Termites will discover the bait and share their find with their colony. Once they ingest the bait, they are prevented from shedding their exterior skin, which causes them to die.
Protection: Even after the initial colonies are eliminated, we will continually add bait around your property year-round.
These extremely effective termite treatments will get rid of termites long-term. Trust our termite exterminators and allow us to help you rest easy with proven termite treatments.
Rodent Exterminator in Bedford
Have you heard scratching or scampering sounds coming from your attic or walls? You could be facing a rodent infestation. Rodents can damage expensive wiring and the structure of your home and even transmit disease and bacteria. That is why we offer quality rodent control in Bedford. When you team up with us, you can expect our rodent exterminators to:
Thoroughly inspect your home for problem areas.
Identify the source and severity of the infestation.
Discuss and explain treatment options while offering honest, expert advice.
Treat the infestation using non-harmful products to keep you family out of harms way.
Targeted Rodent Treatments For Effective Results
When it comes to rodent infestations, we understand that every home's situation is different. So, we offer various rodent control treatments for exactly that reason. From bait boxes and snap traps to glue boards and exclusions, we have the perfect solution for your situation. Even if you're facing a larger infestation, we can eliminate it! We can also remove contaminated attic insulation, sanitize that space, and install new insulation. With our team on your side, you can rest assured knowing we will do all we can to leave you and your family protected in a rodent-free home. Get rid of rats and mice when you trust our local team today!
Mosquito Control in Bedford
Our warm climate in Bedford attracts a large population of mosquitoes. No one wants to spend their time outdoors constantly swatting, which is why our mosquito control is the perfect solution! When you team up with us, you can be sure your home is in the best and most qualified hands possible. Our services have been carefully crafted to ensure their effectiveness. From March to October, we strategically target and treat mosquito populations, so you can enjoy your time outdoors worry-free. Our mosquito control services include:
A thorough inspection, allowing us to identify and eliminate potential breeding grounds.
Application of highly effective treatments in high-risk areas that target adult mosquitoes and their larvae.
The use of highly-tested, EPA-approved formulas to keep your family out of harms way.
Why put the health of you and your loved ones in anyone else's hands but the company with over 30 years of experience? Our local exterminators will get rid of mosquitoes and make this problem a thing of the past!
Ant Control in Bedford
Finding ants in the kitchen or crawling around your front door might not seem concerning, but if left untreated, it's only a matter of time before you're housing the entire colony. That's hundreds of thousands of insects! Instead of letting them take over, trust our ant control in Bedford. We treat every crack and crevice of your home to ensure long term protection and prevention.
When you partner with Myles Pest Services, our ant exterminators will:
Give you a free quote so you know you're making the right decision.
Carefully inspect your home to determine how bad the infestation is.
Create a custom treatment plan based on your home's needs.
Use EPA-approved formulas that are non-harmful for your family and pets.
Back our service with a satisfaction guarantee.
Our Guarantee
Should pests persist in between scheduled treatments, simply let us know and we'll re-service your home for no additional cost to you. That's our guarantee to you!
Image