Image
Best Pest Control in Colleyville, TX for 30+ Years
What kind of problem are you having? Select all that apply.
Pest Control in Colleyville
When you need pest control and want the knowledge and foresight that comes with decades in the pest control business, you can count on Myles Pest Services. We offer a variety of insect control services to fit your needs and budget, including:
Spider Control
Roach Control
Wood destroying ant Control
Nuisance ant Control
Wasps or other stinging insect Control
Silverfish Control
Earwig Control
And more!
Pest Control Plans That Save You Time
At Myles Pest Services, we understand how valuable your time is. All of our pest control plans come with convenient scheduling and monthly billing. We'll take care of your pest problems on a triannual basis, treating all your common pest concerns so you never have to worry. Our Colleyville exterminators also provide complimentary re-services between treatments if necessary.
When you want to protect your home and prevent pest invasions from taking over your life, call Myles Pest Services at 817-835-9005. We'll treat you like friends and family – because you are!
Image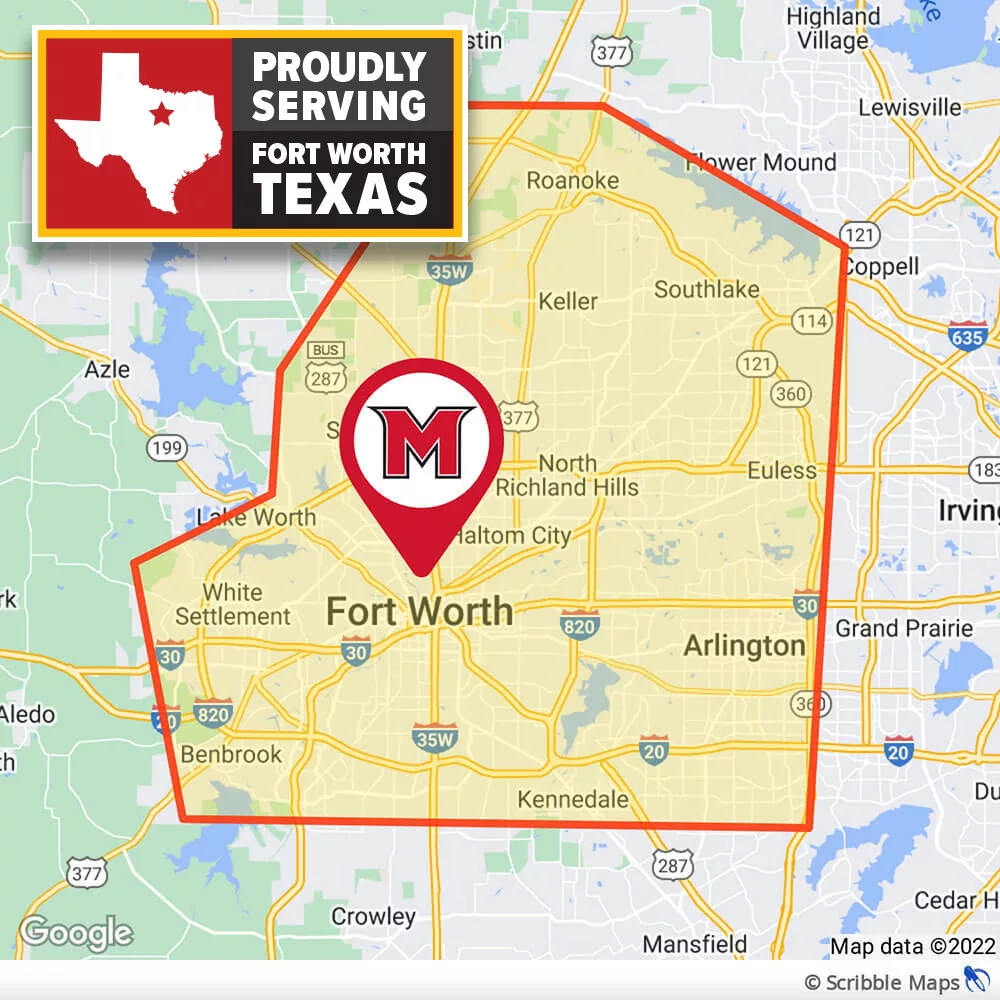 Pest Control Services Customized to Your Home
We know you have other things to worry about besides pests invading your home. That's why you can count on us to be effective and efficient every step of the way with:
A Free Pest Inspection: We know where pests like to lurk. We'll find these areas and identify any potential entry points.
Clear and Concise Communication: We'll explain exactly what the issues are, and we'll provide the best treatment options so you don't have to think about pests anymore.
Effective and Efficient Treatments: Our pest control treatments aren't harmful to your family, including children and pets. We get rid of pests fast so you can get back to life's other demands.
Care: You're not just another stop on a route. We take the time to get to know you and your unique pest concerns.
Get 25% off our Silver or Gold Plan when you sign up for our Outdoor Living Program!
Ant Control in Colleyville
The problem with ants is that when you spot a few around your home, there are probably much more hiding underneath the surface. Myles Pest Services can get rid of ants quickly and effectively. We offer ant control in Colleyville that does what DIY methods can't. Our exterminators target ants at the source for total elimination.
When you partner with us for ant treatments, we will:
Send a professional ant exterminator to service your home.
Thoroughly inspect your property for ant activity. 
Develop a custom treatment plan that will get rid of ants in your home.
Treat ants using family-friendly products, which your exterminator will handle expertly and delicately.
Ensure you receive lasting protection and provide you with additional tips on how to get rid of ants in the future.
Mosquito Control in Colleyville
With dozens of small bodies of water and parks with well-established green areas, Colleyville residents can have a terrible time dealing with mosquitoes throughout much of the year. But with our mosquito control, you can enjoy time by the pool or dinner on the porch when our mosquito professionals restore peace and order in your backyard. When you rely on our expert exterminators in to treat your yard from mosquitoes, you can expect:
A comprehensive pre-treatment inspection to identify breeding grounds and harborage areas.
Application of highly effective treatments to target mosquitoes at all life stages and keep them from coming back.
The use of non-harmful formulas approved by the EPA to provide you with peace of mind.
When it comes to enjoying your time outside with family and friends, why risk putting your health in the hands of anyone other than our highly trained exterminators? Don't let mosquitos keep you indoors, call us today!
Termite Control in Colleyville
Termites are destructive insects that can destroy your home. But, with Myles Pest Services on your side, you can save your investment and choose the best termite control. Our expert exterminators can quickly and effectively eliminate termites from your home and keep them from coming back. Our termite control includes:
A complete termite inspection conducted by a professional exterminator.
Identification of termite activity.
A customized plan for treatment and prevention based on findings.
With 30 years of experience, we know exactly what it takes to efficiently eliminate these pests from your home. All of our exterminators are highly trained and prepared to take on any size termite infestation to protect your home.
Quality Protection at Affordable Prices
Protecting your home doesn't have to break the bank. With options to bundle your termite treatment with pest control and easy payment plans, you can protect your home from costly damage and still afford to enjoy your favorite things. We use cutting-edge technology to bring you serious protection. We use the Sentricon® System with Always Active ™ Technology so our customers can live in peace knowing they are protected from the threat and damage of these destructive insects. Get rid of termites and pests without breaking the bank when you bundle!
BUNDLE PEST AND TERMITE TODAY!
Trust the Sentricon® System
The Sentricon System uses highly desirable, highly durable, and highly dense bait that completely exterminates entire termite colonies from around your home. The beauty of this system? With annual maintenance, the Sentricon System can also protect you from future attacks, so you don't have to spend another minute wondering if your investment is at risk of collapsing around you.
Rodent Control in Colleyville
At Myles Pest Services we know rodent infestations can cause our Colleyville customers a huge headache. Whether it's waking up to scurrying animals in the attic or having to replace expensive air conditioners because something chewed on the wires, you want rodents out of your home fast. Our professional rodent exterminators are trained to do the following:
Carefully inspect your home for problem areas, such as attics and roof lines.
Accurately identify the rodent.
Concisely explain treatment options and provide honest expert advice for the best option.
Treat rodents using non-harmful products to prevent putting your kids or pets at risk.
No two rodent control situations are alike. That's why we have different treatment options including bait boxes, snap traps, glue boards, and exclusions to address your specific issue. And for especially heavy rodent infestations, we can even remove contaminated attic insulation, sanitize the attic space, and install new, clean insulation to keep your family happy and healthy and keep your home's value high.
Check out our service areas around Colleyville!
Our Guarantee
Should pests persist in between scheduled treatments, simply let us know and we'll re-service your home for no additional cost to you. That's our guarantee to you!
Image