Image
Providing the Best Pest Control in Euless for 30+ Years
What kind of problem are you having? Select all that apply.
Pest Control in Euless
Myles Pest Services has been offering pest control in Euless since 1989. We are a family-owned company that offers convenient, non-harmful services that are the highest quality in the industry. There are a lot of bugs in Texas that can invade your home which is why our local exterminators offer pest solutions for:
Spiders
Ants
Earwigs
Millipedes
Centipedes
Scorpions
Cockroaches
Silverfish
Crickets
And more!
A Pest Control Company That Cares About You
As a local, family-owned company, we understand the importance of keeping your loved ones protected. We treat each customer like family, and provide the best pest control services that are tough bugs and rodents, but non-harmful for you. Our pest control treatments are created with EPA-approved formulas so your family and pets stay out of harms way! We also utilize tri-annual treatments, which means your home will have year-round pest protection! Plus, we offer no-obligation pest control quotes so you can make the best decision for your home.
Image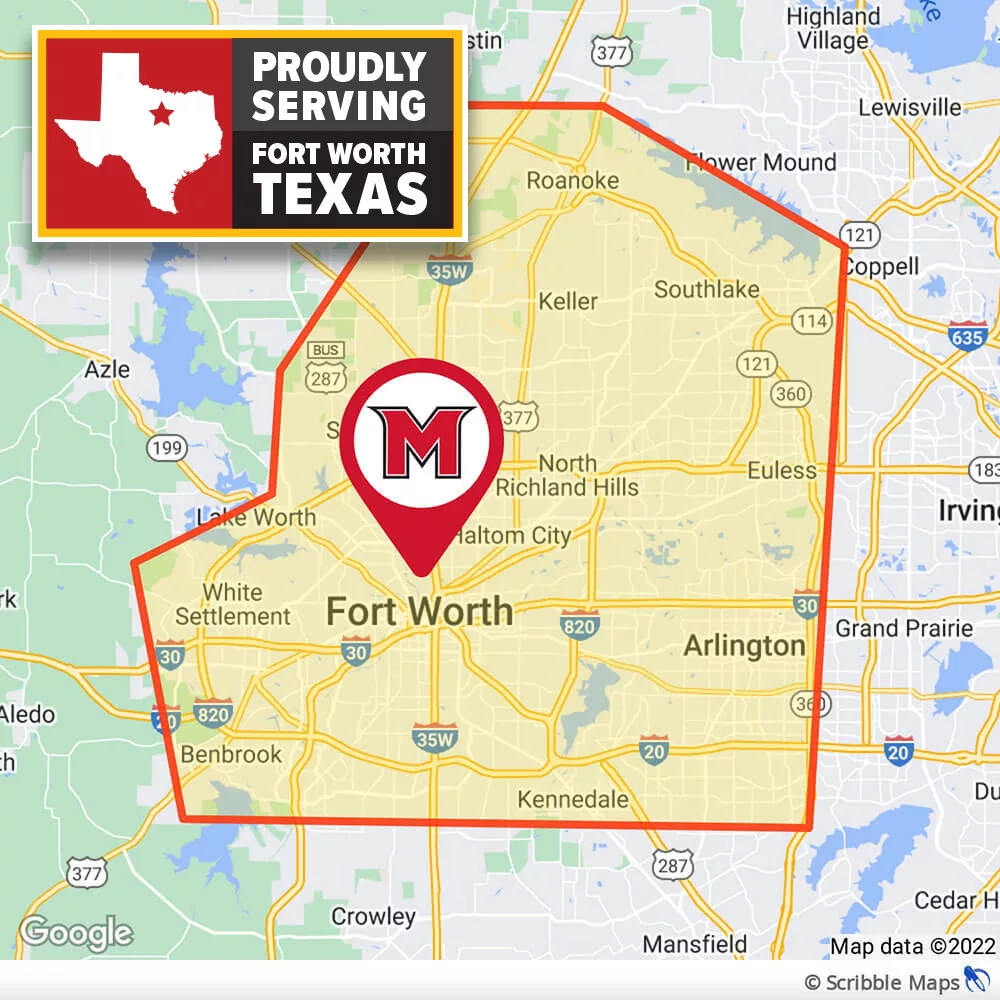 Termite Control in Euless
Termites can cause a lot of trouble quickly, they cause over $5 billion in damage for U.S. homeowners yearly. Don't let these insects destroy your home, instead, get professional help from Myles Pest Services. We use Sentricon™ technology to get rid of termites and make sure your home is protected 24/7. Let our termite exterminators in Euless take care of your troubles so your home is protected!
Quality Termite Control - Guaranteed 
We've been protecting homes from termite damage for over 30 years. We know just how worrisome and frustrating an infestation can be, so we are here to help. When you choose us for termite control in Euless, we will:
Perform a thorough termite inspection of your home to check for these pests, or signs of them.
Create a customized treatment plan that best fits your home's needs.
Explain step-by-step how we're going to protect your home. All advice is given by one of our expert exterminators in Euless!
Guarantee your 100% satisfaction— if you're not happy, we'll come back and re-service your home at no extra charge!
If you need to get rid of termites fast, contact your local experts to get the job done right. These bugs can be scary, but with Myles Pest Services, you can rest assured that you are protected. If you are not satisfied or if you have questions, give us a call at 817-835-9005 and we will be there to help.
Save on Sentricon™ Termite Treatments!
If you're facing a termite infestation, you should be able to get help right away, no matter your budget. With us, great protection can come at a great price. Now, when you sign up for our termite treatments, you can get a discounted price when you bundle pest and termite control!
Mosquito Control in Euless
Nothing ruins time spent outdoors like mosquitoes - especially when they leave you with itchy welts that seem to last for days. If you're tired of swatting and swiping at mosquitoes in your backyard, we have the solution you need. We offer quality mosquito control in Euless to get your mosquito population under control long term!
Family-Friendly Services to Keep Your Loved Ones Protected
We know how important your family is to you, so we designed our services around the goal of keeping them protected. When you sign up for our mosquito control, you can be sure that our services will be family-friendly and non-harmful for use around children and pets. Once we finish servicing your yard, you can rest easy knowing your family is protected from mosquito-carried diseases like:
West Nile Virus
Zika Virus
Yellow Fever
And more!
Free Inspection For Targeted Treatments
By starting off our mosquito control services with a thorough inspection, our local exterminators are able to locate breeding grounds and create a customized treatment plan. This allows them to more effectively target mosquitoes where they are hiding, giving you faster and better results. Plus, our initial inspection is totally free!
Rodent Control in Euless
Not only are rodents a nuisance when they invade your home, but they can also be a serious health risk! Between carrying bacteria and germs into your home and contaminating food supplies in your pantry, we understand the urgency you feel when you find a mouse or rat in your house. That's why our rodent control services are designed to get rid of rats and mice, providing you with fast relief!
Expert Treatment for Lasting Results
Rodents are smart little critters, making entirely eliminating them a tricky endeavor. Our skilled exterminators work hard to outsmart mice and rats to give you a rodent-free home for good! Our mice and rat removal include:
A free rodent inspection to investigate the severity and location of your infestation to help tailor our treatment to your home's exact needs.  
A customized treatment plan that fits your exact needs.
A combination of bait boxes, snap traps, and glue boards to trap existing rodents.
Exclusion work and repairs by our trained rodent exterminators to keep new rats or mice from entering your home.
Recurring visits to ensure lasting results.
Ant Control in Euless
Ants may not destroy your home, spread disease, or attack your loved ones, but that doesn't mean that they aren't a constant frustration that just never seems to go away. These stubborn, determined, and organized bugs excel at sneaking into our homes in search of food, making them among the most difficult household pests to deal with. Instead of dealing with an ant infestation get our professional ant control in Euless. With us on your side, you can count on our affordable, eco-friendly treatments to do the job right. When you choose our ant treatments you can expect:
A full in-home ant inspection to identify entry points and to assess your needs.
A flexible ant removal plan that we'll adjust to your needs. 
Friendly and helpful communication from Texas' best ant removal specialists. 
Triannual treatments to help you get rid of ants for good. 
Protection from common local varieties including pharaoh ants, little black ants, odorous house ants. carpenter ants, sugar ants, and many more. 
Guaranteed satisfaction.
And much more! 
100% Satisfaction Guarantee
We care about our customers and want you to be satisfied with your service! Myles Pest Services offers our 100% satisfaction guarantee. If you see any pests in between your regular services, our Euless exterminators will come to treat your home as many times as it takes, at no extra charge. Give us a call today to schedule your free inspection! Happiness is just a phone call away.
Our Guarantee
Should pests persist in between scheduled treatments, simply let us know and we'll re-service your home for no additional cost to you. That's our guarantee to you!
Image