Image
Providing the Best Pest Control in Keller for 30+ Years
What kind of problem are you having? Select all that apply.
Pest Control in Keller
If you're struggling with a pest problem, or want to make sure you don't have one, let the experts at Myles Pest Services give you the relief you've been waiting for with our effective and affordable pest control in Keller. When you partner with us, you will receive exemplary pest control that is guaranteed to be effective at getting rid of pests. We offer a variety of pest control services to fit your needs and budgets, including:
Spider Control
Wood Destroying Ant Control
Wasps and Other Stinging Insect Control
Cockroach Control
Nuisance Ant Control
Silverfish Control
Earwig Control
And more!
Over the past 30 years, we have worked hard to perfect our pest control methods, build a team of trustworthy exterminators, and continue to stay up to date on the latest and most effective pest treatments for the benefit of our customers. You can also refer a friend and you will receive a $25 check and the new customer will get a $25 discount on their first service. 
Image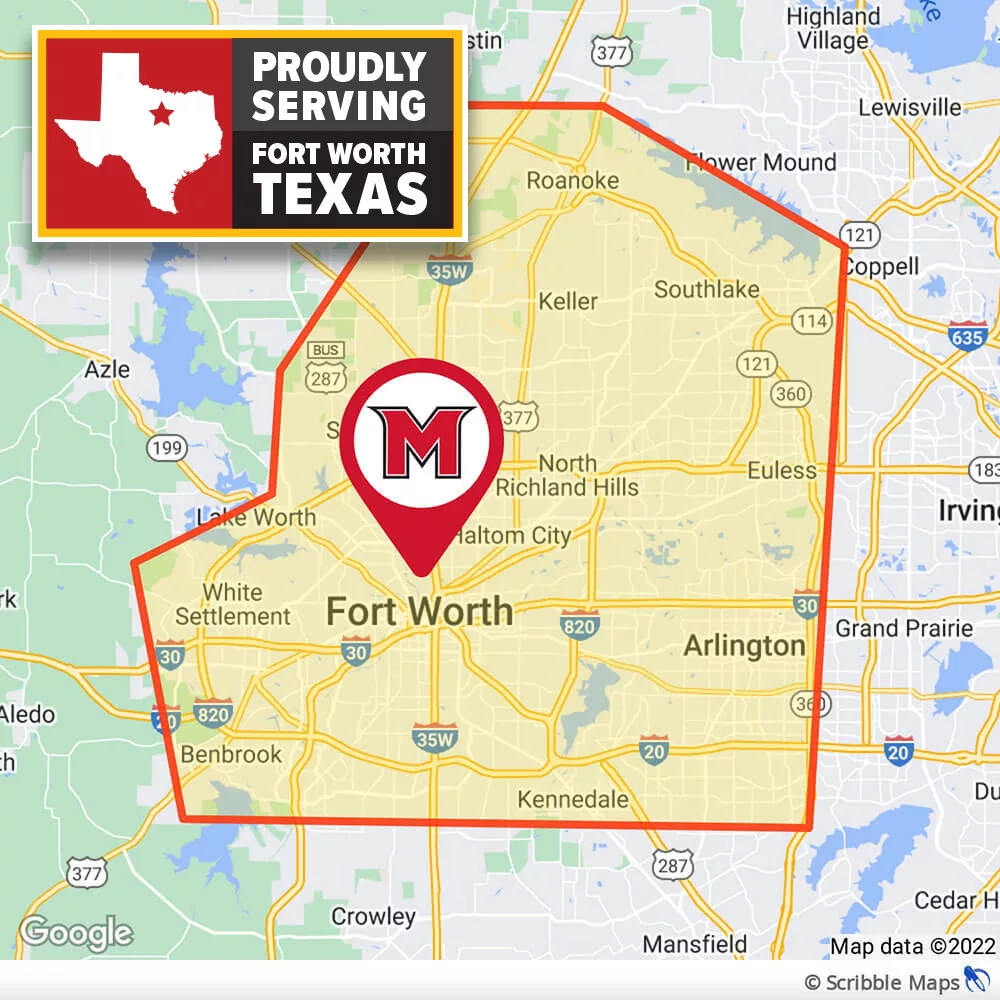 Customized Pest Protection for Your Home
At Myles Pest Services, our local pest control exterminators know that no two infestations are the same— so why treat them the same way? One-size-fits-all treatment programs don't get the job done quickly and effectively. We recommend a customized solution to address any existing pest problems or concerns, tailoring our proven pest programs to provide the best protection for your home and your family. Our pest control services include:
A Full Pest Inspection: To start off your treatment, we will conduct a detailed inspection of your home to accurately identify your pest infestation and possible ways in which the pests are entering.
Hassle-Free Communication: Our local exterminators are trained to help get rid of pests in your home, not sell you something you don't need.  We will always be upfront and honest about our treatment options, to ensure you're getting the relief you need for the right price.
Follow-Up Treatments: After your first treatment, we will return every four months to ensure your home is protected year-round.
Eco-Friendly Pest Control Products: Our trained and certified exterminators always use environmentally-friendly pest control products to keep your family out of harm's way.
Support From Our Friendly Team: When you partner with us, it's not only our job to get rid of pests, but also to educate you on ways to prevent infestations when we aren't there. Our knowledgeable exterminators are always willing to offer advice and address any concerns you have.
Rodent Control in Keller
Rodents have a knack for finding their way into homes through tight spaces and easily avoiding detection. Once they enter your home, your family and house are at risk for health problems and costly repair bills. Take back your home, and trust in our exterminators to provide effective rodent control in Keller!
Here at Myles Pest Services, we never take rodent infestations lightly. We are aware of the problems rodents can cause for you and your family, and our job isn't complete until your home is 100% protected. After being leaders in the business for over 30 years, we have eliminated thousands of rat infestations and through our experience have gained extensive knowledge on the proper treatments and methods to provide maximum relief for you and your family.  Our professional rat exterminators are trained to:
Inspect your home carefully to find current rat infestations and problem areas that may lead to future infestations.
Accurately identify the problem rodent for faster, more effective treatments.
Concisely communicate treatment options and provide honest, expert advice for the best option. 
Treat for target rodents without putting you, your family, or your home at risk. 
Your Local Rodent Control Company for 30 Years
Myles Pest Services has been your choice for honest, local rodent control in Keller for the last 30 years. Our team of rat exterminators is ready to handle whatever rodent problem you're dealing with. When you partner with us for your rodent control in Keller, you can expect:
Hassle-free scheduling.
Exemplary customer service and support.
Affordable treatments to fit your budget.
Flexible payment options.
Complete elimination of rodents in your home.
And more!
Mosquito Control in Keller
We have gorgeous weather here in Texas, so it makes sense we would want to spend as much time as possible outside. Unfortunately, mosquitoes also thrive in our warm weather, making it harder to enjoy our outdoor spaces. If you need mosquito control in Keller to rid your backyard of these itch-inducing pests, look no further than our mosquito treatments.
Have Mosquitoes Taken Over Your Yard?
Bug spray and citronella candles are good temporary fixes for mosquito protection, but in order to truly rid your yard of these disease-carrying insects, you'll need something more. Our mosquito exterminators have developed a targeted treatment to stop mosquitoes at the source. When you use our mosquito control in Keller, here's what you can expect:
In-depth pretreatment inspections to eliminate current and potential breeding grounds.
An application of concentrated formulas in high-risk areas to exterminate adult mosquitoes and larvae.
Highly-tested, EPA-approved formulas that won't put your family or pets at risk.
Our mosquito control service was designed to correspond with the times mosquitoes are most active. Our mosquito treatments take place March through October, targeting all of the areas where mosquitoes live and breed. If you have a mosquito problem summer, call our professionals at 817-835-9005. You can count on us to give you your backyard back. Protection from mosquito-borne diseases is just a click away.
Termite Control in Keller
Termites might be small, but when they swarm, they can cause costly damage to your home in a short amount of time. You shouldn't wait until after you have termite damage to consider professional treatment and prevention against these relentless pests. We offer long-lasting defense and protection against these pests with our termite treatments, so you can rest assured your home is protected.
Don't Let Termites Damage Your Home
For over 30 years, we have been providing termite control to Keller residents. Our expert termite exterminators can quickly and effectively eliminate these destructive pests from your home and keep them from coming back. Our team offers:
Complete in-depth inspection of your home's crawlspace and interior, searching for any sign of damage.
Identify the nature and severity of your termite infestation.
Recommend and implement the best course of action for long-lasting protection.
Long-lasting termite control!
When you choose Myles Pest Services for your termite control services, we treat you like family, which means keeping you out of harms way is our number one priority. All of our exterminators are state certified and have the experience that will keep your family and home protected. We're so certain this plan will non-harmfully eliminate your infestation, we offer a lifetime guarantee on all our termite treatments. Get rid of termites and start protecting your biggest investment as soon as possible!
Ant Control in Keller
Ants never rarely ever cause any serious problems in your home but they also never seem to fully go away, do they? These bugs are among the most relentless pests in Texas, making them extremely difficult to get rid of ants on your own. But when you have the best ant control in Keller working for you, you can finally be free from these nasty little home invaders for good! Myles Pest Services ant control service works by:
Having a local exterminator conduct a full inspection in and around your home.
Treating your entire yard for dreaded fire ants.
Utilizing only non-harmful, family-friendly, EPA-approved products both in and around your home. 
Guaranteeing you the lasting relief from ants that you've always wanted. 
And more! 
Personalized Ant Control Plans 
No two ant infestations are quite the same so here at Myles, we treat them all differently. After thoroughly inspecting your home, our experienced ant exterminators will work with you to develop a flexible and customized ant removal plan to work around your needs. Don't choose a pest control company with a one-size-fits-all approach to getting rid of ants and pick the team that puts your needs first! 
Our Guarantee
Should pests persist in between scheduled treatments, simply let us know and we'll re-service your home for no additional cost to you. That's our guarantee to you!
Image