Image
Providing the Best Pest Control in Grapevine for 30+ Years
What kind of problem are you having? Select all that apply.
Pest Control in Grapevine, TX
With 30 years of experience in pest control under our belt, Myles Pest Services is committed to providing the highest quality service at a great value. We offer effective and reliable pest control solutions that help you maintain a comfortable home all year round. In a state as big as ours, it's no surprise infestations can be just as huge! Our plans can protect your home against the most common bugs in our area, including:
Earwigs
Scorpions
Silverfish
Crickets
Cockroaches
Ants
Termites
Rodents
Mosquitoes
And More!
Get year-round protection with the best pest control services in Grapevine at affordable prices to get rid of bugs and rodents for good.
Image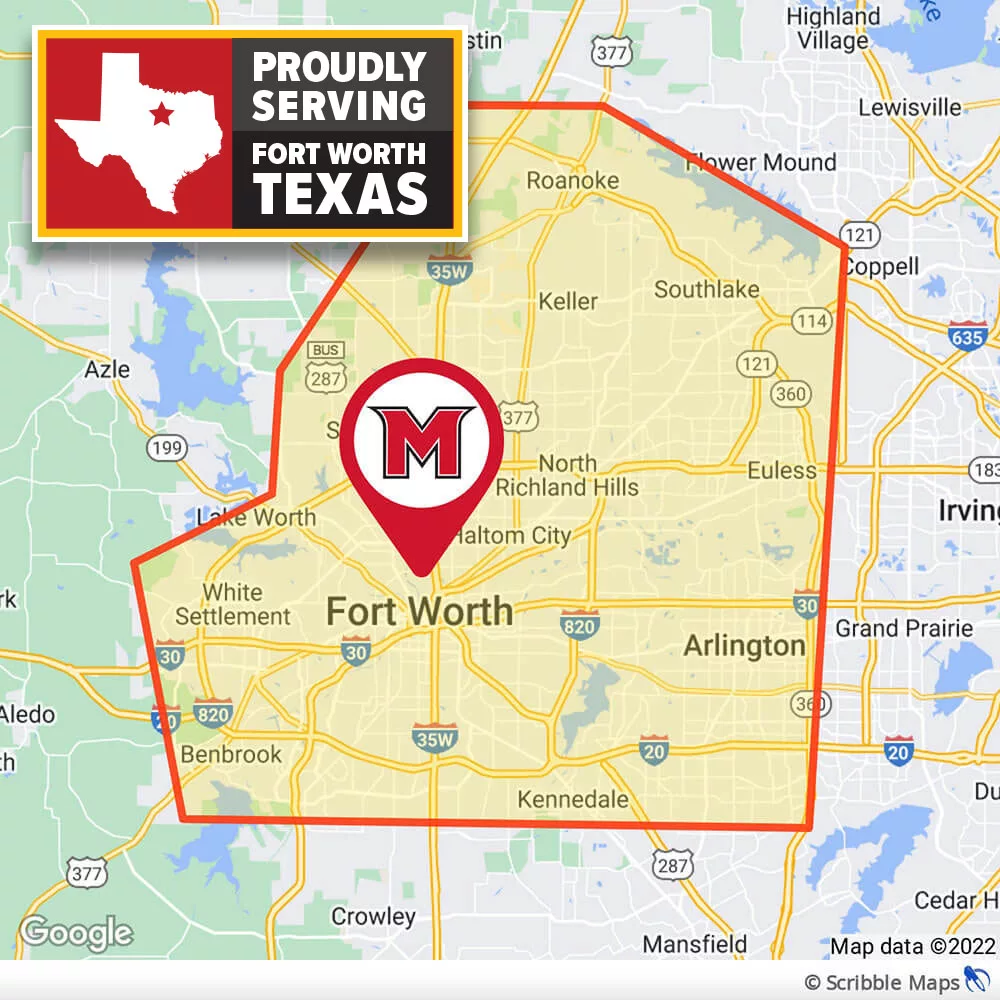 Residential Pest Control Services in Grapevine
Every pest infestation is different, and that's why our experts always start the process by conducting a thorough inspection of your home. During this time, our local exterminator will scour your property to find any pests that may be living in or around your home. We'll also inspect the exterior of your home to identify common entry and exit points where they could be getting inside. We make it a priority to create a customized solution based on what we find during our inspection. We will communicate all of your treatment and pricing options upfront and continue to communicate thoroughly with you throughout your entire relationship with us!
Your Satisfaction Guaranteed
Because of the warm climate here in Grapevine, household invaders are a year-round issue for most homeowners. In order to get to the source of the problem and prevent future infestations from occurring, we recommend our annual protection plan that includes recurring treatments and inspections. We guarantee you'll be bug and rat-free year-round! If you're not, our exterminators will come back to treat your home as many times as needed, at no additional cost, until you are! 
Termite Control in Grapevine
Termites are a very small, yet very destructive bug, and they are extremely difficult to get rid of them using DIY methods. If you suspect an infestation, let our local termite exterminators protect your home with our state-of-the-art termite treatments in Grapevine! We'll eliminate all active colonies and keep your home protected from future ones with 24/7 protection utilizing the number one brand: the Sentricon® system!
Claim Your Free Termite Inspection Today
Unfortunately for most homeowners, there's usually already damage to the structure of your home by the time you discover an infestation. This is why it's extremely important to act fast. When you contact us, we'll determine the extent of your infestation, and get to treating it right away. Get rid of termites fast, and protect your home long-term with help from our team!
24/7 Protection For Your Home
We're proudly committed to using the best products and methods to protect your home from an array of different pests. When you partner with us for termite control our Certified Sentricon® Specialist™ will treat your home right away. Using the number one brand in termite protection, we will install in-ground stations to create a protective barrier around your home that provides 24/7 protection. Here's how it works:
First, we'll inspect your home to determine the extent of the infestation and communicate our findings with you before moving forward with the installation.
Once you sign off, we will install these bait stations around the perimeter of your home.
The termites will eat the bait in the station, and then share this "food" with the rest of their colony members. Each member of the colony will ingest the bait, which will eliminate them.
After these insects are eliminated, these bait stations will remain active all year round and your exterminator will inspect them annually to ensure they are working correctly and your home is protected!
Defending your home and getting rid of these bugs doesn't have to be hard. For the best termite treatments, look no further than Myles Pest Services! We are happy to offer no-interest financing options.
Rodent Control in Grapevine
Mice and rats can wreak havoc in your home, contaminating food, gnawing on wires, and causing other costly damage. DIY methods often don't work, meaning you need help from the professionals! Our rodent control is designed to be effective and hassle-free, giving you the quick relief you need. Our rodent removal services include:
A free inspection - During this, our rat exterminator will diagnose the nature of your infestation. This helps us customize our treatment approach to provide fast and effective results.
A customized treatment plan - After getting a better understanding of the root of your problems and the extent of your rat infestation, our skilled tech will use a combination of bait boxes, snap traps, glue boards, and more to eliminate mice and rats wherever they are hiding.
Exclusion work and repairs - Getting rodents out of your home is a temporary solution to a recurring problem, so we pair our removal services with exclusion work and repairs to patch up entry points and prevent mice and rats from taking over your home again in the future.
When it comes to fast and effective rodent control, Myles is a name you can trust! Give us a call today to find out how adding rat control services to your package can save you money. Get rid of rats in your home right away! Looking for more information on rats and mice? Check out our blogs, A Complete Guide To Rodents in Texas, and How to Keep Rodents Out of Your Home.
Mosquito Control in Grapevine
Are you ready to enjoy your outdoor spaces without getting itchy mosquito bites? Do you want to have a barbecue, pool party, or other outdoor events without dealing with the annoying buzzing in your ears? Get expert backyard mosquito control in Grapevine so you can get back to enjoying your outdoor spaces.
Reclaim Your Outdoor Space with Expert Mosquito Removal
We offer mosquito control treatments as a way to reclaim your space. Don't put your family at risk of bites, welts, and mosquito-spread diseases like Zika and West Nile Virus. We address your mosquito problems at the source, reducing the existing population, and preventing future infestations by targeting larvae and eggs. All of our backyard mosquito control services include:
A detailed inspection to identify and eliminate any potential breeding grounds.
Application of EPA-approved formulas in high-risk areas to eliminate mosquitoes and their larva without putting your family and pets at risk.
Drastic reduction of mosquitoes around your property.
Our satisfaction guarantee!
Enjoy summer without itchy bites! Contact our mosquito exterminators and get started on reclaiming your outdoor space.
Ant Control in Grapevine
A single ant colony can house hundreds of thousands of ants, making it easy for them to take over your home. Rather than spending your time and money on ineffective DIY ant treatments, trust our ant control in Grapevine. We customize our approach based on your home's needs, ensuring we get rid of ants as quickly as possible.
When you choose our ant removal in Grapevine, we will:
Inspect your home to identify where ants are coming from.
Be up-front about treatment options and pricing.
Use EPA-approved products that are effective against ants and non-harmful for your family.
Begin treatment on day one, so you don't have to wait for relief.
Back our services with our satisfaction guarantee.
Our Guarantee
Should pests persist in between scheduled treatments, simply let us know and we'll re-service your home for no additional cost to you. That's our guarantee to you!
Image