Image
Providing the Best Pest Control in North Richland Hills for 30+ Years
What kind of problem are you having? Select all that apply.
Pest Control in North Richland Hills
When it comes to finding a pest control company you can trust in North Richland Hills, Myles Pest Services is the obvious choice! With 30 years of experience and 5-star rated pest control services, we offer the right service at the right price to our local community. Our exterminators are trained and certified to offer a variety of pest control solutions, including:
Cockroach Control
Spider Control
Ant Control
Silverfish Control
Cricket Control
Scorpion Control
Stinging Insect Control
And more!
We also place a high value on your satisfaction as our customer, so we offer a 100% satisfaction guarantee to make sure that by the time we finish fighting your infestation, you are completely satisfied with the work we have done. If you still see pests after we have serviced your home, we'll return as often as necessary between services or while the treatment is under warranty. You can also refer a friend and you will receive a $25 check and the new customer will get a $25 discount on their first service. 
Image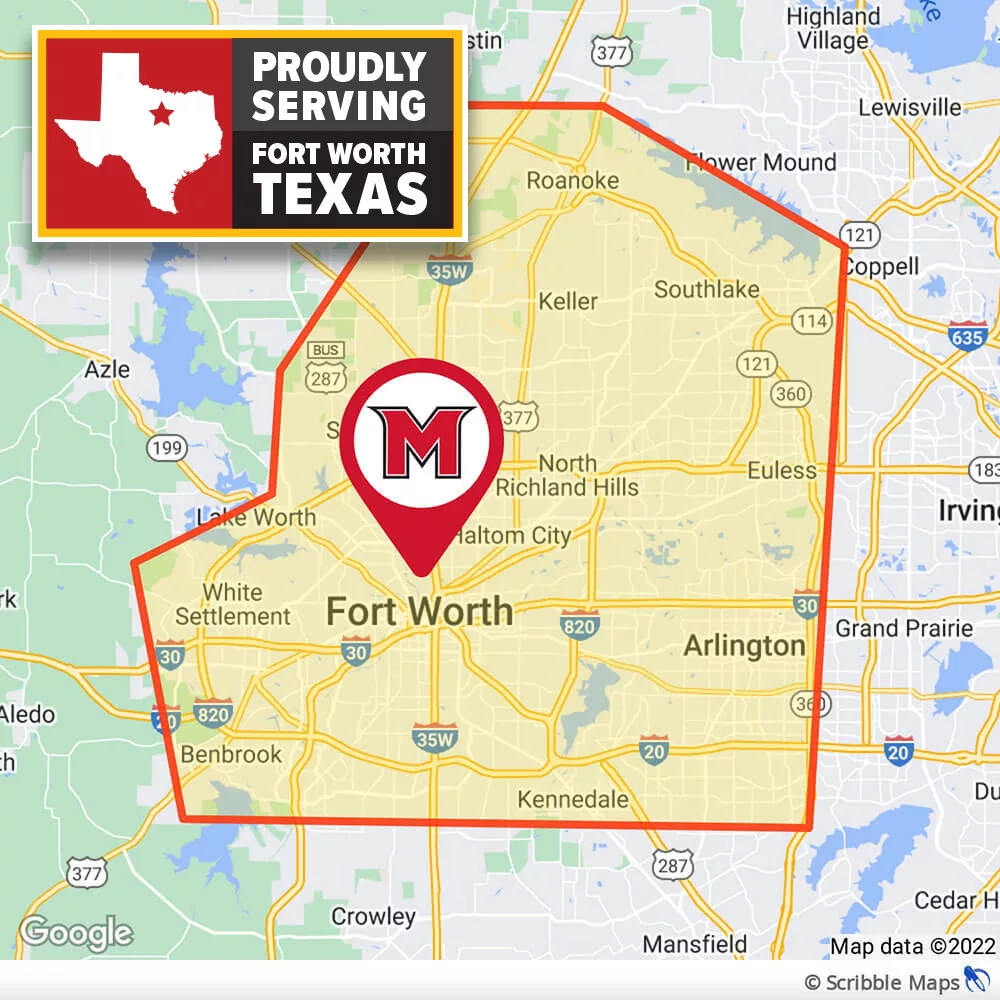 Custom Pest Treatments for Effective Results
At Myles Pest Services, we believe in working with you and your family's needs to create a tailored solution to all your pest control problems. We start each of our proven pest plans with a free inspection. During your inspection, our expert exterminators will conduct a thorough investigation of your home, looking for entry points and vulnerabilities that may be putting you at greater risk of infestation, like:
Gaps or cracks in your foundation.
Poorly sealed windowsills or door frames.
Landscaping that brushes the side of your home.
We know you want pests out of your home as quickly as possible, so why wait to begin treatment? During your initial inspection, we'll apply our first round of treatment to get you closer to a protected home. If you are ready to kick your household pests to the curb, give our exterminators a call today to schedule your free inspection!
Quality Care for All Your Pest Removal Needs
Our customers are like our family, so we offer the highest quality care and the most effective pest services. That means products that are non-harmful for pets, easy scheduling, tri-annual treatments to keep pests out of your home, and monthly billing options to make everything work smoothly. We are committed to keeping your family and your home happy, healthy, and protected! Give us a call today to schedule your free inspection so you can enjoy your home again!
Get 25% off our Silver or Gold Plan when you sign up for our Outdoor Living Program!
Mosquito Control in North Richland Hills
Being able to enjoy your backyard is important, especially when we live in a place with a year-round climate as warm as it is here in North Richland Hills. No one wants their outdoor fun ruined by itchy bites, so let our professional mosquito exterminators protect your yard today! We understand just how frustrating these pests can be, which is why we're devoted to helping you keep your yard protected from mosquitos all season long.
Carefully Designed Mosquito Treatment Plans
We carefully designed our mosquito treatment program to be applied from March through October so that your yard is already prepared when mosquito populations become most active. With over 30 years of trusted experience serving our community, you can rest assured knowing your yard is in good hands! When you rely on our mosquito control in North Richland Hills you can expect:
A thorough pre-treatment inspection to seek out potential breeding grounds and eliminate them at the source.
The use of highly effective treatments that target mosquitoes in every life stage.
Application of EPA-approved formulas to make sure your family and pets don't encounter harmful chemicals.
As known carriers of dangerous diseases such as West Nile Virus, Zika, and Yellow Fever, it's important to protect your family from these threats before it's too late. Luckily, our highly-trained exterminators are devoted to providing you with superior service and lasting relief. Give your yard the armor it needs to fend off annoying mosquitoes today! Protect your family from mosquito-borne illness with our mosquito control right away.
Termite Control in North Richland Hills
Termites are one of the most daunting pests to face in your home, but there is no need to fear with Myles Pest Services on your side! Our professional termite control can quickly and effectively eliminate these pests from your property so they won't cause any further damage to your home.
30+ Years of Termite Treatment in North Richland Hills
With over 30 years of experience under our belt, we know exactly what it takes to eliminate termites in the most efficient way. All of our termite control experts are highly trained and prepared to take on any size of termite infestation your home may be facing. Our exterminators utilize a proven method to carefully eliminate every last one from your property— and keep them from coming back. Our proven termite treatments include:
A thorough inspection by a professional termite exterminator.
Identification of activity.
Recommendations for treatment and prevention based on our findings.
Better Options for Effective Termite Treatments
We proudly use the Sentricon® System with Always Active™ technology. While liquid treatments are acceptable in certain situations, the Sentricon® baiting system works to eliminate colonies from the inside out and is the best family and pet-friendly solution on the market. It works 24 hours a day, 365 days a year to ensure no termite is left to cause unsightly damage. In addition, one of our Certified Sentricon Specialists™ will regularly check on your system. Knowing your house is thoroughly protected, you can focus on more important things like family.
Enjoy a lifetime guarantee on termite control in North Richland Hills when you maintain annual maintenance of the Sentricon® System! Get rid of termites for good.
Rodent Control in North Richland Hills
Rodents are capable of contaminating food, carrying bacteria or disease, and causing damage to your home; so when you spot a mouse or rat scurrying through your home, it's time to act fast! Calling in the professionals is a sure-fire way to eliminate rodents quickly and effectively, and help prevent future infestations. Here at Myles Pest Services, we are proud to offer high-quality rodent control in North Richland Hills to keep your home rodent-free!
Rodent Exterminators You Can Trust
We start with a thorough inspection of your home to identify possible entry points for mice and rats. Next, one of our highly skilled exterminators will design an individually tailored treatment plan to remove the rodents already living in your home. Once your home is rodent-free, we can make repairs to the outside of your home to keep new rodents from entering.
Ant Control in North Richland Hills
Finding a few ants in your home may not seem like a big deal, but it's likely a sign of a larger problem. A single colony contains hundreds of thousands of ants, so your small problem can quickly get out of hand and turn into a full-blown ant infestation in no time. For relief you can count on, trust our ant control in North Richland Hills to get rid of ants for good. When you partner with us, we will:
Thoroughly inspect your home to determine where ants are coming from.
Create a custom treatment plan based on the severity of the infestation.
Use family-friendly products for effective ant removal.
Re-treat for free if you find ants in your home between services.
Our Guarantee
Should pests persist in between scheduled treatments, simply let us know and we'll re-service your home for no additional cost to you. That's our guarantee to you!
Image