Image
Providing the Best Pest Control in Southlake for 30+ Years
What kind of problem are you having? Select all that apply.
Pest Control in Southlake
Myles Pest Services has been providing quality pest control services in Southlake for 30 years, offering our customers the experience and expert skills needed to effectively eliminate pests and the thoroughness and care you would expect from award-winning exterminators. Our experience has shown us what pests local residents deal with most, so we have organized our pest control plans to give you the best, most cost-effective options for your specific situation. Our plans include: 
Cockroaches
Spiders
Ants
Silverfish
Crickets
Scorpions
Stinging Insects
And more!
Contact us today for your free inspection and choose the plan that's right for you! You can also refer a friend and you will receive a $25 check and the new customer will get a $25 discount on their first service. 
Image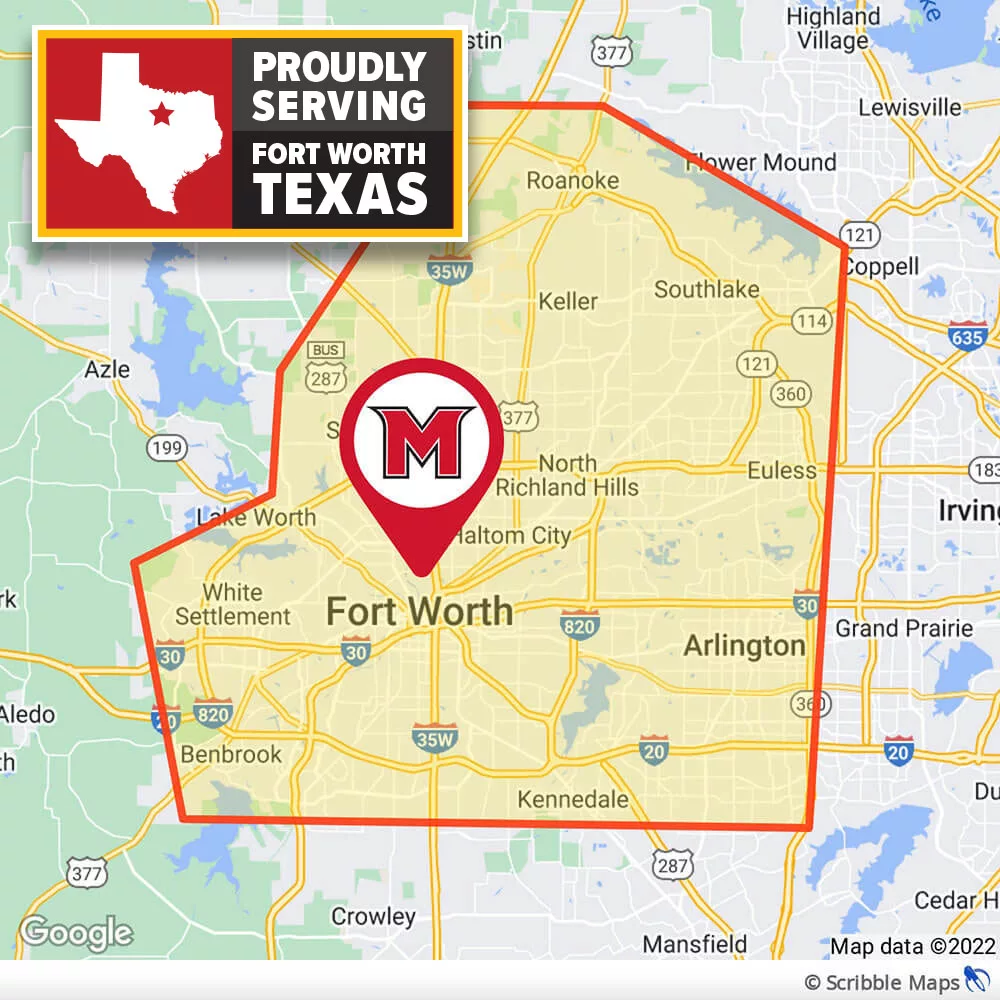 Pest Services You Can Count On
We believe our customers are family. You can expect us to go above and beyond ordinary pest services to take excellent care of you and your home like we would our own. Regardless of which plan you select, you can expect:
Triannual Treatments: With exterior pest control treatments every four months you can rest easy knowing your home is protected from pests in every season!
EPA-Approved Formulas: We stick to EPA approved formulas to keep your family, and our environment protected from harmful chemicals.
100% Satisfaction Guarantee: Still seeing pests? We will return as often as necessary between your services to make sure your family and friends can continue to enjoy the beauty and charm of your home.
Even with such close proximity to Grapevine Lake, you shouldn't have to put up with recurring pest issues. And with so many great opportunities to enjoy places and events, you shouldn't have to worry about keeping your home and family protected from pest infestations. Contact us today for a complimentary inspection and estimate. 
Trusted Pest Control Since 1989
Our local exterminators have been helping and serving the great people of Southlake since 1989. In that time we've built the trust it takes to grow strong, long-lasting relationships. If you'd like to see what your neighbors are saying, check out some of our 450+ reviews on Google. With affordable treatment options, triannual services to keep pests out, and a 100% satisfaction guarantee, we are a great choice for quality pest control services.
Mosquito Control in Southlake
With so many things to love about living in Southlake, the last thing you want is to be driven inside by annoying mosquitoes and their itchy bites. You don't have to suffer through their buzzing any longer when you call us to take care of your mosquito control in Southlake! With 30 years of experience, our expert exterminators have mosquito control down to a science, so you can spend your time enjoying your yard instead of swatting mosquitoes.
Protect Your Family All Year Long
Capable of transmitting dangerous illnesses such as Yellow Fever, Zika, and West Nile Virus, mosquito infestations should be treated before they have the opportunity to target your loved ones. Our trusted mosquito control will keep your yard and family protected all season long. This includes:
An initial inspection to identify common breeding areas and eliminate them at the source.
Thorough application of our specialized formulas that target mosquitoes in every life stage and prevent them from coming back.
The use of EPA-approved treatments to protect your family and provide you with peace of mind.
When it comes to preserving the comfort of your home and family, why risk putting your well-being in the hands of anyone other than our highly-trained exterminators? Don't waste another day being chased around your own backyard. Call Myles Pest Services, and your days of mosquito control problems are over!
Termite Control in Southlake
Your home is your greatest investment - don't let termites eat away at your hard work, enjoyment, and property value. These hungry little pests can eat their way through your space in no time, so if you suspect a termite infestation, don't wait to take action. Keep an eye out for discarded wings, droppings, and mud tubes as these are all signs of termite activity. If you think your house is at risk, our termite exterminators can quickly and effectively wipe out termites from in and around your home.
Why Choose Sentricon Termite Treatment?
Termites prefer the highly desirable, highly durable Sentricon bait almost 10 times more than wood (your home). Using their foraging habits against them, the Sentricon System protects your home by killing the termite colony from the inside out. You can rest assured, knowing your family is safeguarded from these destructive, subterranean insects. In addition, one of our Certified Sentricon Specialists™ will periodically check your system to ensure it remains fully baited and fully functional. It's our duty to protect our customers, and it's our privilege to serve our community in this valuable way. 
Financing Options to Meet Your Budget
We understand how stressful it can be to find efficient termite control, but your home is in good hands with Myles Pest Services. We will always go the extra mile to get rid of termites and ensure your home is protected against the expensive damage they can cause! We offer special financing options so that no one has to go without the help and protection they need. We pride ourselves on the effective termite control we provide and look forward to defending your home against these unpleasant pests. 
Rodent Control in Southlake
Rats and mice may be part of the surrounding ecosystem, but they have no place in your home. If you find yourself in need of fast and effective rodent removal, Myles Pest Services has the skill and talent for pest prevention. Our comprehensive rodent control plans have a lot to offer, including:
A free initial rodent inspection to determine where they may be entering your home.
A personalized treatment plan designed by one of our expert exterminators to remove the mice and rats living in your home quickly and efficiently.
Exclusion work and home repairs to make sure no new critters are able to gain entry to your home.
Long-Lasting Results to Keep Your Home Rodent Free
Getting rid of rodents can be a hassle, so once they are out, you want them to stay out! Here at Myles Pest Services, we go above and beyond to make sure that we not only remove rodents from your home but also keep them from coming back. Our recurrent rodent control in Southlake is the perfect way to get peace of mind about the long-term elimination of mice and rats, allowing you to live worry-free knowing your family and your home are mice and rat-free!
Ant Control in Southlake
Ants might not seem like a threat, but a single colony can house hundreds of thousands of insects. With their large numbers, ants can easily swarm your kitchen, take over your backyard, and even damage your home. Instead of trying to eliminate ants with ineffective store-bought bait or traps, trust our professional ant control in Southlake. We use fast-acting products to eliminate insects at their source.
When you trust our ant exterminators, we will:
Inspect your home to find the entry points that ants are using.
Create a custom treatment plan to give you the best results.
Use EPA-approved products to eliminate ants.
Schedule year-round treatments for your peace of mind.
Get rid of ants for good!
Give you our 100% satisfaction guarantee.
Our Guarantee
Should pests persist in between scheduled treatments, simply let us know and we'll re-service your home for no additional cost to you. That's our guarantee to you!
Image