Image
Providing the Best Pest Control in Hurst for 30+ Years
What kind of problem are you having? Select all that apply.
Pest Control in Hurst
No one wants to deal with pests in their home, which is why we're dedicated to providing the best pest control in Hurst. Our reliable services will keep pests out all year round, so you don't have to worry about what's crawling around your home. With our pest control, you'll enjoy services such as:
Spider Control
Ant Control
Cockroach Control
Silverfish Control
Millipede Control
Rat Control
Mice Control
Scorpion Control
And more!
Your Home Will Be Protected, Guaranteed!
The happiness and well-being of our customers are our top priorities, which is why we're dedicated to providing the best pest control for your family. While we're confident in all of our services, we aren't happy with them unless you are. That's why we have our 100% satisfaction guarantee! If pests sneak back in between your regular services, we'll happily return and re-treat as many times as necessary—at no additional charge! This is just one way our Hurst exterminators go above and beyond for our customers. See our pest control plans to get started.
Image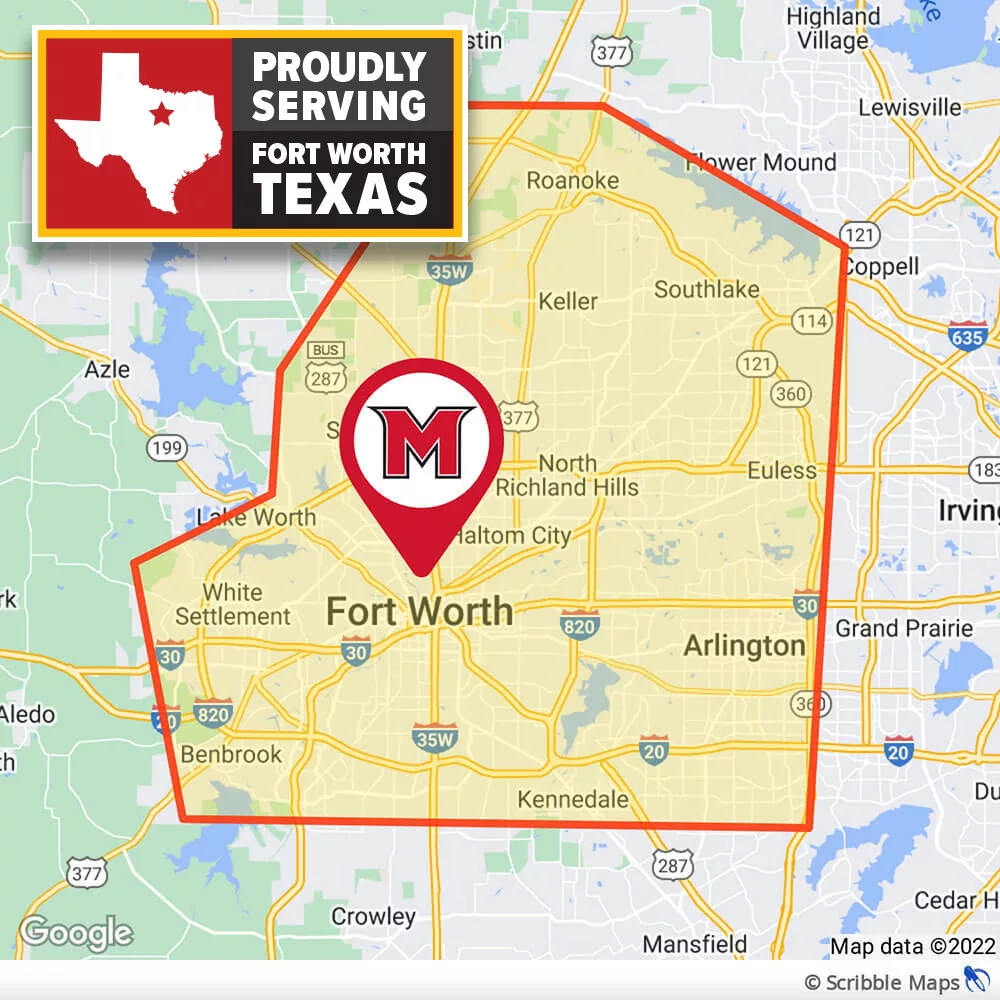 Effective Pest Solutions, Tailored to You
No two infestations are the same, which is why we believe no two treatments should be the same either. To get the job done effectively, we customize our pest control services to your unique needs, giving you unmatched personalized care. When you trust us, we will:
Maintain open communication with you, keeping you informed throughout the entire process.
Perform a comprehensive inspection to assess the extent of the infestation.
Identify potential entry points that are putting your home at risk for future pest invaders.
Be up-front about treatment options and pricing.
Utilize EPA-approved formulas that are non-harmful for the whole family.
Get 25% off our Silver or Gold Plan when you sign up for our Outdoor Living Program!
Termite Control in Hurst
Termites can easily turn your home into their next meal before you even realize they're there. While that might seem scary, you don't have to battle these pests alone! Our termite control will swiftly eliminate your current infestation while also providing prevention services. With Myles Pest Services on your side, you've got nothing to worry about.
Powerful Termite Treatments to Protect Your Home
Termites cause billions of dollars of damages to homes across the United States every year, but your home doesn't have to be one of them! We use the most powerful product on the market for termite control, The Sentricon® System. This eradication method involves:
A termite inspection: One of our professional exterminators will start by inspecting your home, scouring for signs of activity.
Sentricon® installation: In-ground Sentricon® bait stations are placed around your home, providing 24/7 protection.
Termite elimination: Termites discover the bait and bring it back to their colony, where it begins to eliminate the population from the source.
Home Protection: Even after the initial colonies are eradicated, our job isn't done! We'll continually monitor your home and the bait stations to maintain a barrier against these insects.
Signs of Termites in Your Home
They don't need a lot of time to wreak havoc, which is why early detection is so important. The easiest way to catch an infestation before it's too late is to know what you're looking for. The indicators of termite activity aren't always obvious, but they do include:
Piles of discarded wings.
Mud tubes on the side of your home or its foundation.
Hollow-sounding wood.
Peeling or flaking paint that resembles water damage.
If you see any of these in or around your own home, it's time to get serious about termite control, and we're here to help! Get rid of termites and protect your home long-term with help from the experts!
Rodent Control in Hurst
Mice and rats are not only a nuisance when you spot them in your home, but they can also be a risk to the health of your family. With our experts on your team, you have nothing to worry about! Our rodent control services are designed with you in mind, eliminating these pesky critters quickly and effectively, so you can go back to living your life, rodent-free! Plus, when you refer a friend, we will send you a check for $25 and your referral will also receive $25 off of their first service.
Hassle-Free Rodent Control From a Company That Puts You First
Between the squealing, snapping, and constant monitoring it can take to effectively exterminate rats and mice, it's understandable why so many families choose to turn to the experts for help. Here at Myles Pest Services, our rodent control in Hurst is designed to be hassle-free to get you a rodent-free home in no time. If you're ready to partner with a rodent control company that puts you first, Myles Pest Services is the way to go! Our rodent control includes:
A free inspection - We'll inspect your home inside and out to figure out exactly how rodents are entering your home.
A customized treatment plan - Our pest control exterminators will design a custom rodent control treatment plan to help tackle your rodent infestation quickly and completely. This includes the use of bait boxes, snap traps, glue boards, and more for easy rodent removal.
Exclusionary services - Once your home is rodent-free, you'll want to keep it that way! That's why our experts are sure to patch up entryways back into your home so you can keep mice and rats out for good.
Financing options - A rodent infestation shouldn't have to derail your personal finances. That's why we offer a variety of financing options to help you afford help without breaking the bank. 
Mosquito Control in Hurst
Enjoying the comfort of your own backyard can feel nearly impossible when you have mosquitoes. These unwelcome guests crowd you and make it difficult to enjoy the beautiful outdoors. Not to mention, they may also be carrying harmful diseases, like Yellow fever, Zika virus, and West Nile virus. We're here to provide you with top-quality, affordable mosquito control in Hurst so you can put those worries behind you.
Comprehensive, Risk-Free Mosquito Control
Our mosquito exterminators use eco-friendly treatments to ensure quick, long-term relief from mosquitoes. We're here to provide you with comprehensive mosquito control, so you can keep enjoying your backyard. When you partner with us for mosquito control, you can expect the following:
A thorough inspection of your property to identify mosquito breeding grounds.
A custom action plan to target mosquitoes at the source and eliminate breeding grounds.
Recurring mosquito control treatments during months with high mosquito activity to ensure long-term relief.
The use of eco-friendly, EPA-approved products for quality mosquito control.
Ant Control in Hurst
A single ant colony contains hundreds of thousands of insects, so seeing a few ants in your home is likely a sign of a larger problem. Instead of spending your time and money on ineffective DIY treatments, trust our ant control services in Hurst. We use fast-acting products to get rid of ants at their source.
When you partner with Myles Pest Services, we will:
Carefully inspect your home to determine where the colony is.
Find the entry points ants are using.
Create a custom treatment plan based on our findings.
Eliminate ants using family-friendly products.
Give you our 100% satisfaction guarantee.
Our Guarantee
Should pests persist in between scheduled treatments, simply let us know and we'll re-service your home for no additional cost to you. That's our guarantee to you!
Image