Image
Providing the Best Pest Control in Haslet for 30+ Years
What kind of problem are you having? Select all that apply.
Pest Control in Haslet
When pests take over your home, you need expert help. At Myles Pest Services, that's just what you'll get. For over three decades, we've been protecting homes with our pest control in Haslet meaning that no matter what your problem, we'll have the solution. We pride ourselves on providing pest control services that are affordable, eco-friendly, and straightforward. We can treat a number of local pests, including:
Crickets
Spiders
Scorpions
Silverfish
Bees
Wasps
Cockroaches
Ants
Earwigs
Millipedes and Centipedes
Worms
And more! 
Don't be a victim to pests any longer! Call us today at 817-835-9005 for pest control that gets the job done right the first time.
Image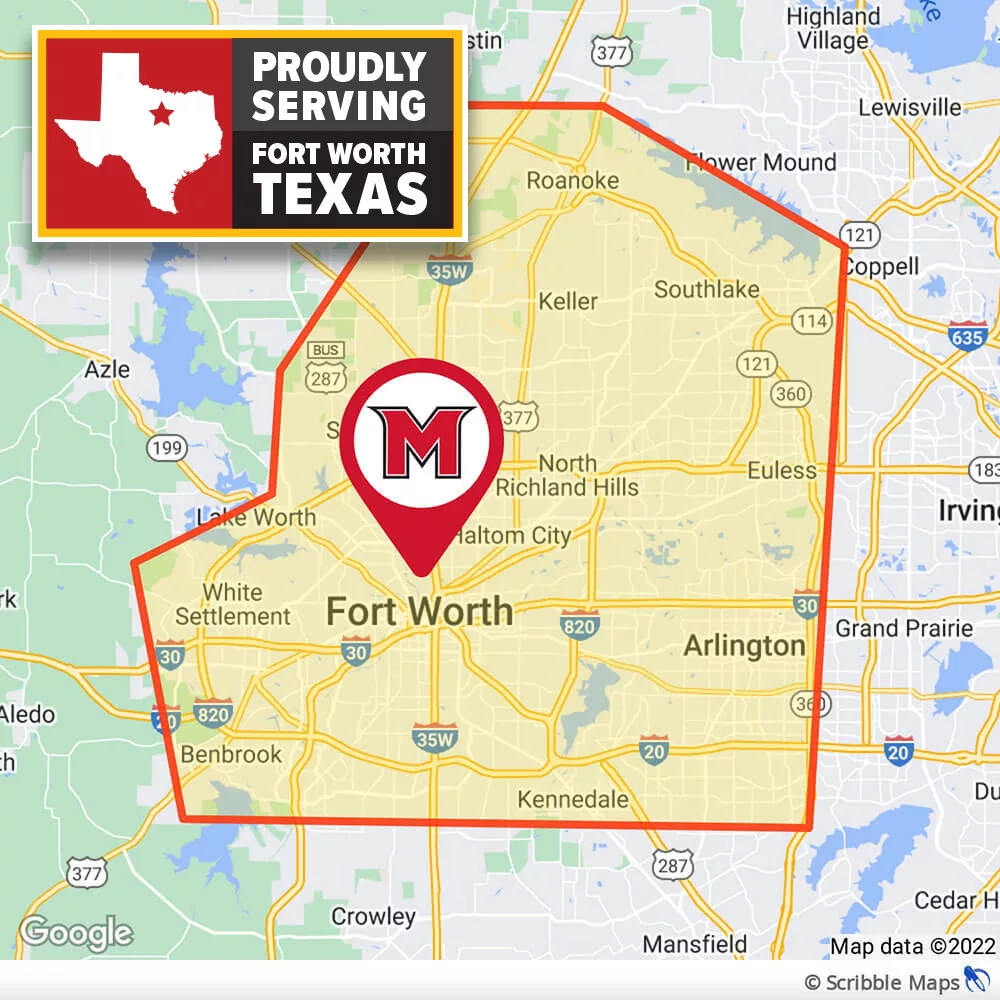 Long-Lasting Results From Our Expert Exterminators
Dealing with pests can be frightening. Many spiders and stinging insects are venomous and dangerous if provoked, and cockroaches can spread disease and illness throughout your home. With Myles, if you run into pest problems, you'll have access to our highly-trained exterminators that can tackle any infestation. Get help from a pest control company that provides quality, top-of-the-line treatments so you can prevents pests long-term.
You'll Be Protected From Pests—Guaranteed!
It's exhausting to waste your time and money on exterminators that don't get the job done right. When you work with us, you have the extra benefit of our 100% satisfaction guarantee: if your pests come back, so do we. We also provide the following:
Eco-friendly solutions you can trust
Free estimates and inspections
Professional assistance and advice
For each of your purchases, we donate a portion to local charities 
And more!
Rodent Control in Haslet
Rodents are bad news for your home. Capable of breaking into homes through holes as small as a dime, these pests are notorious for reproducing quickly, doing extensive damage to your home, and spreading a variety of diseases, including Hantavirus and Salmonella. But don't worry—our team at Myles Pest Services has your back. Since 1989, we've been providing effective and efficient Haslet rodent control. If you're ready to get rodents out of your house, give us a call today at 817-835-9005!
We Use Family-Friendly Treatment Methods
Everyone knows that rat poison can be dangerous to pets and small children, so why take the risk? When you partner with us, you'll have peace of mind knowing that all of our rodent control solutions are designed with the health and safety of you and your loved ones in mind. Rodent control in Haslet made stress-free by our expert rat exterminators. Our rodent removal methods include the following: 
Bait boxes
Snap traps
Glue boards
Exclusion work and repair
Termite Control in Haslet
With over 30 years of experience saving homes from termite destruction, you can trust our expertise and skillful termite treatment in Haslet. The first step is identifying the severity of the infestation. Often, termites go unnoticed for months -- when homeowners finally realize a termite colony has been exponentially growing in their home, the damage caused is costly and detrimental. Termite infestations should never be taken lightly and at the first sight of activity, contact Myles Pest Services.  When you partner with us, you'll receive the following care:
A local, highly skilled exterminator will perform a detailed termite inspection of your entire home, inside and out, to thoroughly determine the nature and severity of your situation. 
We'll identify each present tell-tale sign to confirm activity; signs will include mud tubes, discarded wings, swarmers, and type of wood damage. 
Our trusted and well-trained technician will openly suggest the best plan of action, discussing in great detail steps of termite treatment and pricing options. 
As a Certified Sentricon Specialist, we'll treat your home with the Sentricon Always Active System to ensure total eradication and protection.
Non-harmful methods of treatment with only the most qualified exterminators handling applications. 
Save with Special Offers on Termite Treatment
Termite damage is already costly enough, so we don't want you to suffer financially on termite control and protection. Along with a free estimate, we offer huge savings on termite solutions. See our plan options so you can choose which offer fits best for you. Get rid of termites fast with the best treatment options from Myles!
Mosquito Control in Haslet
No one wants to share their backyard with mosquitoes, but it's near impossible to get rid of these pests on your own. No amount of sticky bug spray, smelly candles, or bug zappers seems to be effective. That's where our backyard mosquito control in Haslet comes in. We use advanced, effective products to eliminate existing mosquitoes and keep you protected all season long. See the difference that our local exterminators can make!
When you partner with us for mosquito control in Haslet, we will:
Inspect your home before we begin treatment to identify and eliminate mosquito breeding areas.
Apply products that eliminate both adult mosquitoes and larvae, stopping future infestations.
Use EPA-approved products that are effective but not harmful for kids and pets.
Treat regularly from March through October, which is when mosquitoes are most active.
Ant Control in Haslet
Ant colonies contain hundreds of thousands of insects, and store-bought sprays only target the ones you can see. This means ants will keep coming back, and your infestation can even get worse over time. For reliable results, you need a professional ant exterminator—you need Myles Pest Services. We use quality products, offer services that fit your budget, and offer a satisfaction guarantee.
When you partner with us for ant control in Haslet, we will:
Perform a free inspection to determine how ants are getting inside.
Go over treatment options and pricing with you so there are no surprises later.
Use EPA-approved products to eliminate insects.
Give you expert advice on ways to reduce your chances of future infestations.
 
Our Guarantee
Should pests persist in between scheduled treatments, simply let us know and we'll re-service your home for no additional cost to you. That's our guarantee to you!
Image