Image
Providing the Best Pest Control in Trophy Club for 30+ Years
What kind of problem are you having? Select all that apply.
Pest Control in Trophy Club
Having pests in your home is stressful; they put you at risk for diseases, damage your belongings, contaminate your food, and make you feel uncomfortable. When you spot pests in your home, you deserve quick relief. Our pest control services will provide the pest solution you need with the use of non-harmful, proven products to eliminate pests once and for all, guaranteed!
Our exterminators will protect your home from pests such as:
Spiders
Cockroaches
Ants
Silverfish
Earwigs
Crickets
Millipedes
Centipedes
Scorpions
Stinging insects
And more!
Image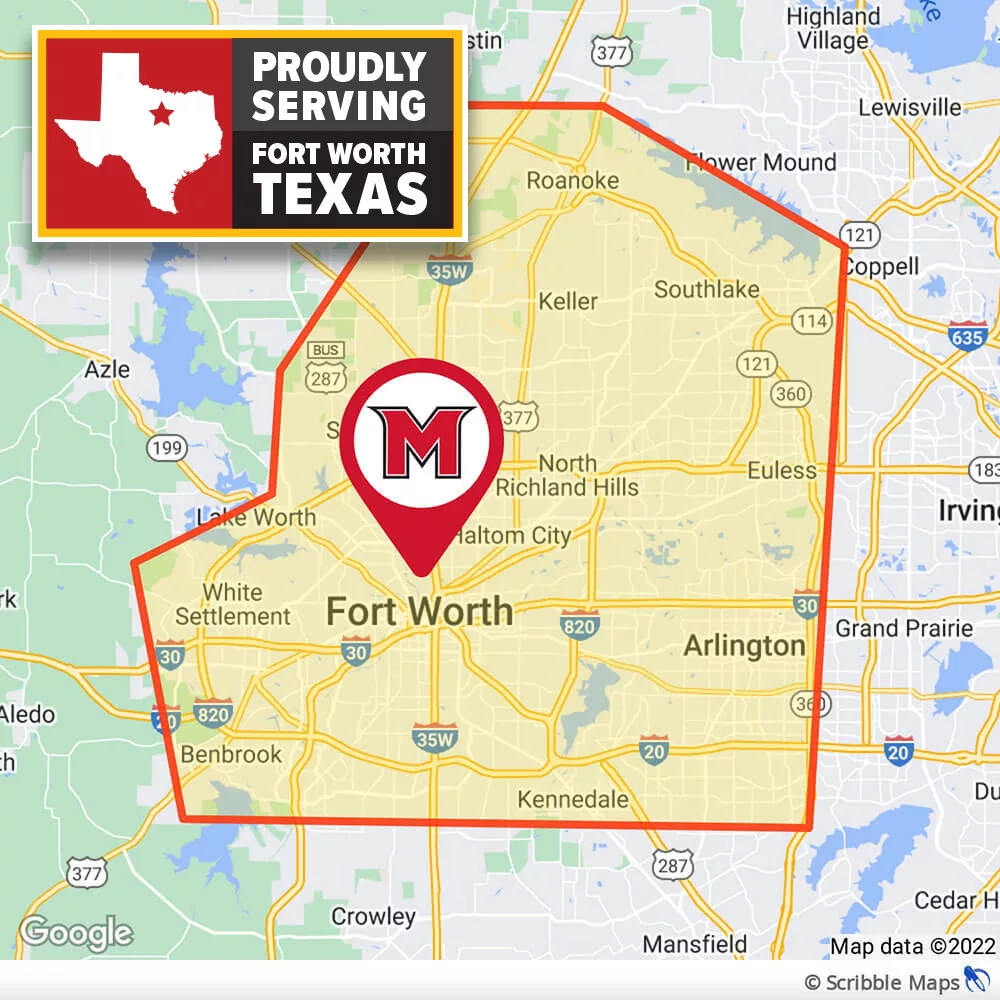 Guaranteed Relief from Pests
When you have a pest infestation, DIY options may seem like the quick solution you've been searching for. However, they're often ineffective and can even prolong the issue rather than solve it. Don't waste your time and money with store-bought products, instead, choose our professional pest control in Trophy Club! We'll eliminate pests no matter where they're hiding, making it feel like they were never there, to begin with.
When you partner with us for pest control, we will:
Complete a thorough pest inspection to determine the extent of the infestation and identify how invaders are getting inside.
Tailor our treatment plan based on our findings, as well as address any concerns you may have.
Use EPA-approved formulas that target pests without harming your family.
Perform tri-annual visits for pest prevention all year long.
Back our services with a satisfaction guarantee that includes free re-treatments!
Termite Control in Trophy Club
Termites have been causing damage for millions of years— don't let your home fall victim! On average, they cost homeowners over $3,000 in damage a year, which isn't covered by home insurance policies. Don't let termites take over, contact Myles Pest Services today to get rid of termites fast!
Experience the Power of Sentricon Technology
A termite infestation will work 24/7 to destroy your home. We use aggressive, effective treatments that are tough on termites, but non-harmful for your family, to ensure your home is protected from these insects all year long. We use Sentricon® Always Active™ technology to protect your home!  
Our process is simple. When you sign up for termite control, our exterminators will:
Conduct a top-to-bottom termite inspection— including the exterior, crawlspace, and interior pressure points.
Provide a free estimate for your treatment. 
Diagnose the exact nature of your infestation and the severity. 
Recommend a course of action tailored to your home. 
Save On Termite Treatments
As part of our commitment to providing the best termite treatment in Trophy Club at a great price, we're offering customers a great way to save on our treatments. Receive a $399 Sentricon termite treatment when you bundle both pest and termite control! 
Mosquito Control in Trophy Club
Mosquitoes can easily ruin your time outside with their annoying buzzing and itchy bites, not to mention they can transmit dangerous diseases. Store-bought treatments like bug sprays and citronella candles can temporarily repel mosquitoes but they don't target pests at their source. For long-lasting relief, you need professional mosquito control in Trophy Club.
When you choose our mosquito control, we will:
Complete a detailed inspection to identify and eliminate mosquito breeding grounds.
Customize treatment based on our findings and any concerns you may have.
Use family-friendly, EPA-approved products to eliminate mosquitoes.
Schedule regular visits to prevent mosquitoes from coming back.
Rodent Control in Trophy Club
Sharing your home with rodents isn't just uncomfortable, but it's also dangerous. Rats and mice can carry dangerous diseases like hantavirus and salmonella. They can also contaminate your food, damage insulation, and chew through electrical wires. If you're looking for a way to protect both your home and family, trust our rodent control in Trophy Club. We make things easy with fairly priced services and a satisfaction guarantee!
When you choose our rodent control services, we will:
Inspect your property and listen to any concerns you have.
Create a custom treatment plan based on your home's needs.
Use a combination of bait, snap traps, glue boards, and exclusion repairs.
Return every two months to re-inspect and reset traps as needed.
Re-treat your home between scheduled services if rodents come back.
Ant Control in Trophy Club
Ants are everywhere, both outside and in your home. When they enter your home, it's time for some professional ant control. A tiny insect-like this may not seem like a big issue, but once they start swarming the pantry, it can get overwhelming. Instead of tackling these on your own, contact Myles Pest Services for Ant Control in Trophy Club!
Expert Ant Removal From Local Exterminators
Myles Pest Services luckily has expertly trained ant exterminators who can get your home back to normal in no time. With our free estimate and technicians who can answer all your questions, you'll be informed every step of the way. We have perfected our methods to get rid of ants in Trophy Club and can protect your home how it should be. To get rid of an ant infestation, we will: 
Perform a complete inspection of the property to find any problem areas.

Create a customized plan for the best way to get rid of the ants in your home. 

Target the ants with high-quality treatments for maximum ant control. 

Give you a satisfaction guarantee that if the ants come back, so will we.
Our Guarantee
Should pests persist in between scheduled treatments, simply let us know and we'll re-service your home for no additional cost to you. That's our guarantee to you!
Image