Image
Providing the Best Pest Control in Westlake for 30+ Years
What kind of problem are you having? Select all that apply.
Pest Control in Westlake
Contemplating who to use for professional pest control in Westlake? Look no further! With over 30 years of experience, Myles Pest Services is well-equipped to handle your pest control needs! We have been serving the greater part of Fort Worth since 1989, effectively helping customers by offering services such as:
Spider Control
Ant Control
Roach Control
Scorpion Control
Silverfish Control
Bee Control
Wasp Control
And much more!
Free Estimates & Free Pest Inspections
We understand how dealing with a pest infestation can be an anxiety-provoking situation -- that's why we want to provide you with the most responsive, quality services at an affordable cost. We offer free estimates and free inspections so that we can identify the problem as quickly and affordably as possible for you. 
Image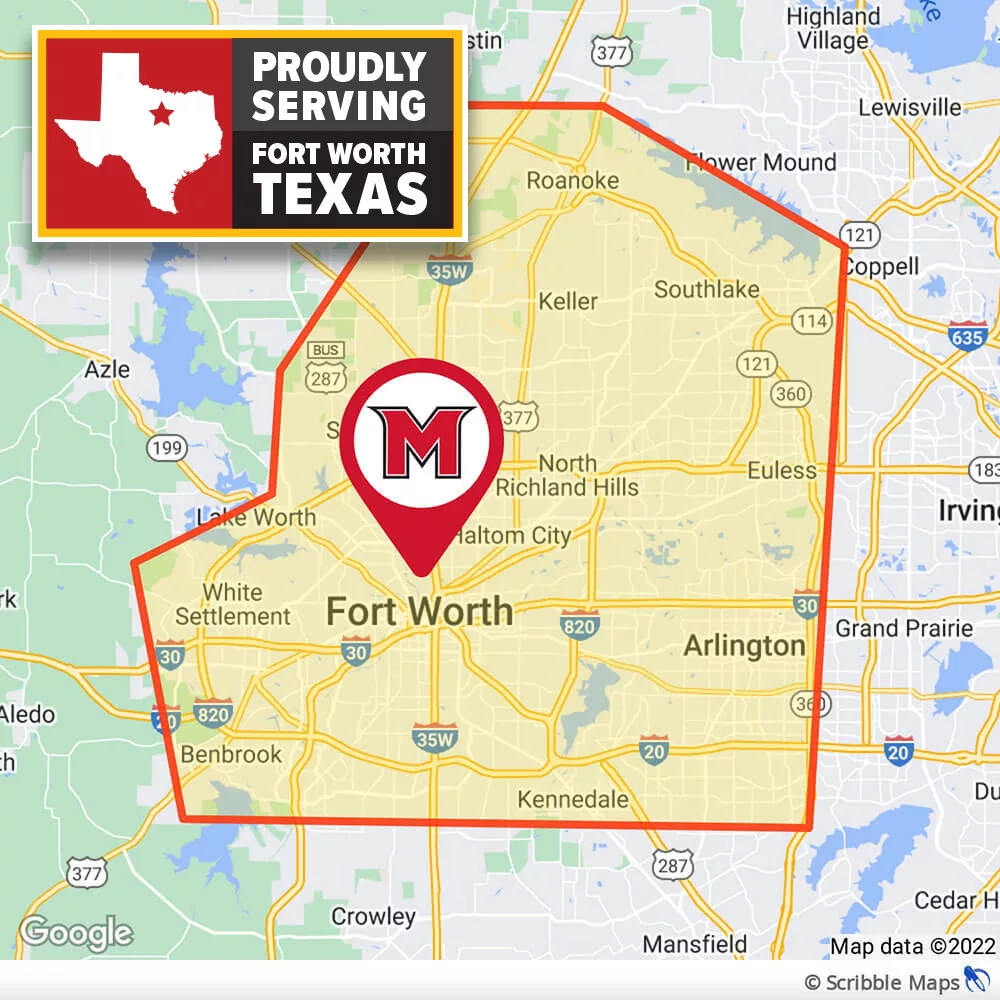 Customized Pest Control For Your Needs 
We here at Myles Pest Services understand that no pest infestation is identical to another. We tailor our pest control packages to fit your specific pest control needs. When you partner with Myles Pest Services for pest control in Westlake, you can expect:
A thorough pest inspection by one of our highly-trained pest exterminators to ensure we know the extent of the infestation.
Transparent communication about our pest control packages and prices, and our recommendation based on your home and specific problems.
Initial treatment to expedite the extermination of pests, giving you fast relief.
Recurring service options to ensure pest infestations won't occur in the future.
 25% off our Silver or Gold plan when you sign up for our Outdoor Living Program! 
Rodent Control in Westlake
Seeing a scurrying mouse or finding rodent droppings in your cabinets can be an unsettling feeling. Mice and rats often carry a multitude of diseases and bacteria, often contaminating frequently used spaces in your home. Myles Pest Services can get rid of your rodent problem fast with our professional rodent control in Westlake, Texas.
Reliable Rodent Treatments & Proven Prevention Plans  
Rodents are extremely adaptable, sneaky pests, which make them difficult to exterminate -- especially without expert help. Rodents also reproduce very quickly, causing infestations to spread like wildfire. We never want you to feel alone when dealing with any mouse or rat infestation, big or small, so we have crafted strategic plans to effectively exterminate your current infestation and prevent future ones. When you trust us for your rodent control, you will receive:
Hassle-free scheduling and responsive services. 
A free, thorough inspection of your home from one of our rodent exterminators to identify entry points and damage.
A personalized, strategic plan of extermination for effective treatment of the current infestation.
Recurring rodent control treatments to minimize risk for future infestations.
Termite Control in Westlake
As a homeowner, few situations can be as nerve-wracking as a termite infestation. Here in Texas, termite colonies will frequently swarm in the warmer months of the year while searching for their next nesting ground. For termite treatment that will protect your home, look no further than Myles Pest Services. 
30 Years of Reliable Termite Treatments
For 30 years, our termite exterminators have worked hard to create treatments that follow our company's mission: to have a positive change on the lifestyles of our employees, customers, and community. 
Rely on State-of-the-Art Technology
Since they make their home deep within the walls of your house, termites can be a difficult pest to remove without professional assistance. Your neighbors at Myles Pest Services are proud to provide termite control which relies on state-of-the-art technology to eliminate your infestation fast. When you partner with us, you can expect the following:
A detailed termite inspection to identify signs of these insects, if they are subterranean termites, and any conducive conditions that might attract termites to your home.
A consultation from one of our exterminators to communicate our plan of action to get rid of termites from your home. 
Top-of-the-line technology and methods, including the Sentricon® system, which is the most widely respected brand of termite treatment and beyond.
Mosquito Control in Westlake
Sick of swatting and spraying mosquitoes and still having them swarm you? We don't blame you. Here at Myles, our goal is to provide you with guaranteed mosquito treatments that will keep you protected from these pests and the diseases they spread. With over three decades of experience, we know what it takes to eliminate mosquitoes and keep them away. When you team up with us, you'll get the following from your mosquito exterminator:
A thorough inspection of your property to identify mosquito breeding grounds.
EPA-approved methods and highly-concentrated solutions to target mosquitoes.
Non-harmful solutions for long-term mosquito removal.
Our satisfaction guarantee.
A yard protected from mosquitos!
So when you're ready to enjoy your backyard and the warm summer months with fewer bites, you can trust us to get rid of mosquitoes! 
Ant Control in Westlake
Ants usually don't get a second thought, but once they're in your home, it's a problem that needs to be solved immediately. These creatures may not seem like much of a problem at first, but when they are swarming your food and making it so nothing feels safe to eat, you need reliable ant control services to get your home back! Here at Myles Pest Services you can be assured your home is in good hands and will be free of the 6-legged annoyances soon.
When you utilize our ant control services in Westlake we will: 
Perform a thorough inspection to see the best plan of action for your home. 
Give a free estimate so there will be no surprises for you at any step of the way. 
Treat your property with targeted and accurate methods to get rid of ants.
Give you our satisfaction guarantee. 
And much more!
Our Guarantee
Should pests persist in between scheduled treatments, simply let us know and we'll re-service your home for no additional cost to you. That's our guarantee to you!
Image