Are Termites a Problem in Texas?
Image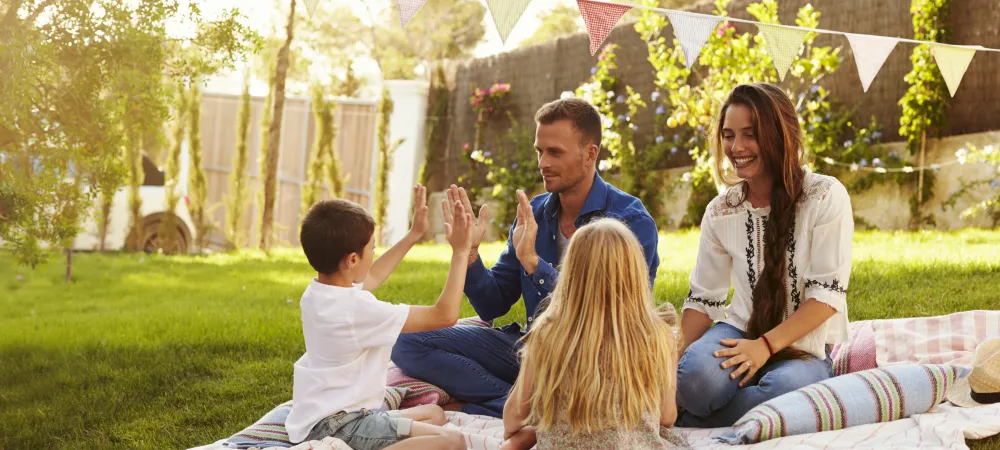 When it comes to unwanted house guests, termites top the list in Texas. Their relentless appetite for wood can result in substantial damage, leading to costly repairs if left unchecked. The state's warm and humid climate provides an ideal breeding ground for these resilient pests. At Myles Pest Services, we recognize the importance of safeguarding your home from termites. We offer expertise and experience to deliver effective termite control solutions for homeowners in Texas. 
How Do I Know If I Have Termites?
When it comes to safeguarding your cherished home, being able to identify the signs of a termite infestation is crucial. These tiny yet destructive pests can silently wreak havoc on the structure of your property, causing significant damage if left unchecked. By familiarizing yourself with the indicators of termite presence, you can take proactive measures to address the issue promptly. 
Signs of a Termite Infestation 
 Here are some common signs that may indicate the presence of termites in your home:
Wood Damage:

Look for sagging or hollow-sounding timber, blistered or peeling paint, or wooden structures that appear damaged or weakened.

Mud Tubes:

Subterranean termites build mud tubes as a means of protection while traveling from their nest to a food source. These pencil-thin tubes can be found along the foundation walls, crawlspaces, or exterior walls of your home.

Discarded Wings:

After swarming, termites shed their wings, leaving behind piles of discarded wings near window sills, doorways, or light sources. These discarded wings are a clear sign of a termite colony nearby.

Piles of Frass:

Drywood termites push out tiny wood-colored pellets known as frass. If you notice small piles of these pellets resembling sawdust or coffee grounds near wooden structures, it could be a sign of termite activity.

Clicking Sounds:

Some termite species make a clicking noise when disturbed. If you hear faint clicking or tapping sounds coming from walls or wooden structures, it could indicate the presence of termites.

Tight-Fitting Doors and Windows:

As termites tunnel through wooden structures, they can cause doors and windows to become misaligned or difficult to open and close smoothly. If you notice sudden changes in the functionality of your doors or windows, termites may be to blame.

Presence of Swarmers:

Termite swarmers are winged reproductive termites that emerge in large numbers to start new colonies. If you find groups of swarmers around your home, especially near light sources or windows, it's a strong indication of an existing termite infestation.
Do Flying Termites Mean Infestation?
Termite swarmers are reproductive termites that emerge in large numbers to mate and establish new colonies. Their primary purpose is to find a suitable location to start a new termite colony, which could be nearby or even some distance away from your property.
During the swarming season, typically in spring or early summer, you may spot these winged termites near windows, doors, or light sources. While the presence of swarmers does indicate the existence of a termite population nearby, it does not necessarily mean your home is infested.
What Brings Termites Out?
Termites, being highly organized insects, have specific triggers that bring them out of their hidden nests and into the open. While each species of termite may have slight variations in their behavior, there are a few common factors that can attract termites to your home.
Warm Weather:

Warmer weather signals the onset of the termite swarming season, during which reproductive termites venture out to find mates and establish new colonies.

Moisture:

Termites require moisture to survive. Excessive moisture, such as from rain or plumbing leaks, creates a favorable environment for termites, as it provides the necessary conditions for their survival and reproduction. 

Light Sources:

Termites are attracted to light sources, especially during swarming. Artificial lights, such as outdoor lights or indoor lamps near windows, can draw swarmers toward buildings. 
What Kills Termites The Fastest?
Homeowners have several effective options at their disposal when it comes to treating termite infestations. While termite control is often best left to professional pest control services, there are some homeowner-friendly approaches that can be utilized in certain situations. These include:
Liquid Termiticides

Termite Baits

Foam Treatments

Heat Treatments
Remember, early detection and swift action are crucial in effectively treating termite infestations. If you suspect a termite problem in your home, it is advisable to consult with a professional pest control service to assess the situation and determine the most appropriate treatment approach.
Can You Get Rid Of Termites Forever?
While it is possible to eliminate termites from your property and effectively control an infestation, claiming to get rid of them "forever" can be challenging. Termites are persistent and highly adaptable insects, and their presence can be influenced by various factors, including environmental conditions, nearby termite populations, and the construction of your home. 
The best way to eliminate termites and reduce the chances of them ever coming back is by enlisting the help of a professional termite exterminator like Myles Pest Services. We have years of experience dealing with termites in Texas. With our comprehensive knowledge and advanced techniques, we can identify the extent of the infestation, implement targeted treatments, and develop customized prevention strategies tailored to your specific needs.